Handcycling is a great way for wheelchair users to be physically active and see more of the world around them. Even those with a high level of paralysis or disability can learn to handcycle if they have any upper body strength. Unlike wheelchair racing, which requires you to be in a crouched or kneeling position, handcycles come in a variety of seat styles and sizes for comfort and speed.
I recently had the opportunity through the Adaptive Sports Connection in Ohio to try out all kinds of handcycles through their Discover Cycling program. They are part of the Disabled Sports USA network and the US Paralympic Clubs network, whose member groups hold events like these all over the country to help people with disabilities enjoy the sport of adaptive cycling. At the event I attended they had 6 different handcycles available for me to try out with the assistance of their volunteers and a team of physical therapists and occupational therapists with seating and adaptive sports experience. Continue reading →
The pushrim is an integral part of the racing wheelchair. You can't get anywhere without a solid pushrim and a good pair of gloves! Though the pushrim surface is sturdy rubber, it eventually wears out just as tires do. They usually need to be replaced every one or two seasons, depending on the amount of mileage you put on them and the wear and tear they receive. One way to tell that the rubber on your pushrims is wearing out is that the rubber will start to come off in small chunks. This can prevent good contact between your gloves and rims and cause slippage. Sometimes the rubber can become so worn that you will start to see the threaded surface beneath. The more worn out the surface, the harder it will be to get an efficient push stroke, increasing your effort and decreasing your speed.
There are two main types of pushrim surface: rubber and laced. The rubber is either specialized tubing or tire tread, both of which are glued to aluminum rims. Laced pushrims have rubber laces wrapped around them for additional gripping power. Purchasing replacement tubing can be expensive, and using tire tread is an easy way to recycle your used tires. I prefer to use old front tires because they have less wear than rear tires and so will last longer on your pushrims. Continue reading →
Have you ever watched the athletes zooming around corners at top speed at the Paralympics or marathons and wondered if you too could be a wheelchair racing athlete? It's easier than you think, and there are lots of organizations and local clubs available to help adaptive athletes of any age get started in the sport of wheelchair racing. This past winter I was looking for an activity that would give me a good cardio workout and that I could participate in with able-bodied friends. I settled on wheelchair racing because it would allow me to "run" with my friends and because there was a local Paralympic club in my city that gave me the resources and training to get started. Now that spring is here, I am out on bicycle paths with all the other runners, getting a great workout and enjoying being outside. Continue reading →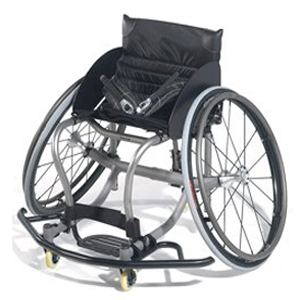 Are you looking for a basketball wheelchair that will change your court experience? The Quickie All Court Titanium Basketball Wheelchair is the perfect choice of a wheelchair designed with the sportsman in mind. Its cool design was created from the Quickie Ti with improvements in weight and a frame that enhances absolute durability.
Features of Quickie All Court Titanium Basketball Wheelchair
Center of Gravity Adjustment
The patented center of mass adjustments provides a center of gravity adjustment that requires no change in fork size, caster size, or fork hole location. This gives you the freedom to optimize your wheelchair's efficiency and maneuverability without going through the hassle of adding extra parts.
Titanium Frame
It makes sense to have the Quickie All Court come as light as possible owing to the fact that its main task is to hit the court. The low weight gives you a wheelchair that you can count on for tough competitive performances and also titanium gives your wheelchair a longer life since it is scratch and corrosion resistant. Continue reading →
How do you make a choice of the best wheelchair in a sea of wheelchairs? This can be an uphill task if you ask me; Sportaid, however, has the right wheelchair for your every need. The Top End Schulte 7000 Series BB is among the many high-quality wheelchairs and wheelchair accessories that are available at Sportaid. The Top End is an incredible wheelchair with amazing features, keep reading to find out why the Top End Schulte is a perfect wheelchair choice.
Features of the Top End Schulte 7000 Series BB
Anti-tip 5th Wheel for Stability
The Top End Schulte is a sport wheelchair; it is therefore expected to give ultimate performance. Stability is a must for such a wheelchair that is the reason why it is built with an anti-tip 5th wheel for enhanced stability.
Absolute Rigidity and Strength
Also, the strength of the Schulte 7000 has not been left unattended to. The Invacare Top End's sophisticated heat treating and powder coating process has been used to craft a wheelchair that is strong enough to take a beating and still stand out strong. Continue reading →
The Colours Zephyr was created with meticulous customers in mind, they do not need anyone to tell them how to sit and function in their wheelchair since they know exactly what they want. The Colours Zephyr is one of the lightest wheelchairs in the market today it's ultra-lightweight makes it unique and a perfect choice for any sports fan. Sportaid offers you this wonderful sport wheelchair that has amazing features which I will share next.
Features of Colours Zephyr Basketball Wheelchair
The wheelchair is light with a frame weighing only 14.5lbs; hence it is portable and doesn't have excess baggage that will hold you back when moving.
Also, the Colours Zephyr is a strong wheelchair; the chair is made with the heat treatment unique technique which gives the wheelchair the strong sturdy feature.
Besides, being strong and light the Colours Zephyr wheelchair comes with a dozen custom options, you are the creator of this wheelchair since you get to design and build it.
When you have to use a wheelchair for mobility, it means that you will spend most of the time seated in the chair. Seating for long hours can cause more complications for you; this is the reason why you should consider ensuring that you are well supported in your seat and that you maintain a good posture so that you don't worse the situation. Sportaid thinks about your health the most and always try to provide best products ever. This time Sportaid brings you the Jay X2 Wheelchair Cushion created with amazing features which I will let you know in the following paragraphs.
Features of the Jay X2 Wheelchair Cushion
The Cushion comes with a stretch outer cover that makes it easy for you to keep the cushion clean.
It is lightweight and has a stable foam base with a reduced profile. This provides stability and gives pressure relief to you.
The JAY Flow Fluid Insert enhances its base stability and it is evenly distributed in the cushion to ensure you do not need to keep unzipping and placing pressure on the gel filled inner part to distribute it.
It comes with an innovative dual cover system.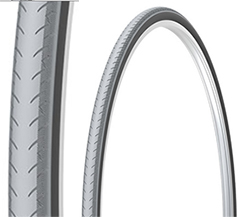 Wheelchair tires need to be taken care of for maximum reliability. Protect your tires from punctures with the best technology from Kenda whether for the court or everyday use, the Kenda Court Iron Cap Wheelchair Tires are the best choice. Sportaid presents these caps in a full range of sizes ranging from 24″, 25″ 26″, 700 c x 1″ (23-540, 559, 590, 622) Pair. You can choose from different available colors of grey, red blue and yellow for a colorful ride.
Features of the Kenda Court Iron Cap Wheelchair Tires
The fabulous cap wheels come in a range of sizes, they range from 24″, 25″ 26", 700c x 1″, you have a wide variety to choose from.
Add color to your ride by choosing from the different color options that the Iron Cap Wheelchair Tires are available in. They come in red, blue, yellow and grey.
The Cap wheelchair Tires are non-marking. You will enjoy riding your wheelchair with these tires.
Kenda Court Iron Cap Wheelchair Tires operated up to pressure of 110 psi.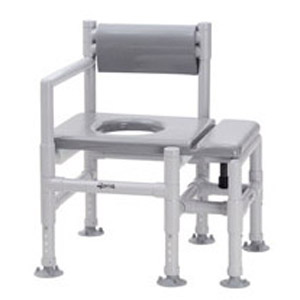 A lot of people living with disability have a tough in the bathroom. However, when you have the quantum Bath Chair with Commode you have every reason to confidently get into the bathroom and take your bath in total comfort. And the good news is that you can take this chair with you wherever you may go. Sportaid offers you this and other amazing products; I will let you know the features of this bath chair in a moment.
Features of the Quantum Bath Chair with Commode Seat
The Quantum Bath Chair has been built for durability. The commode hole style seat is internally rounded and covered in foam to ensure your comfort.
You can either access the bath chairs using the right or left entry, the chair has a reversible left or right side entry.
The assembly of this chair is simple; you do not need tools to put it together.
It has a weight capacity of 350 lbs, an ideal choice for everyone.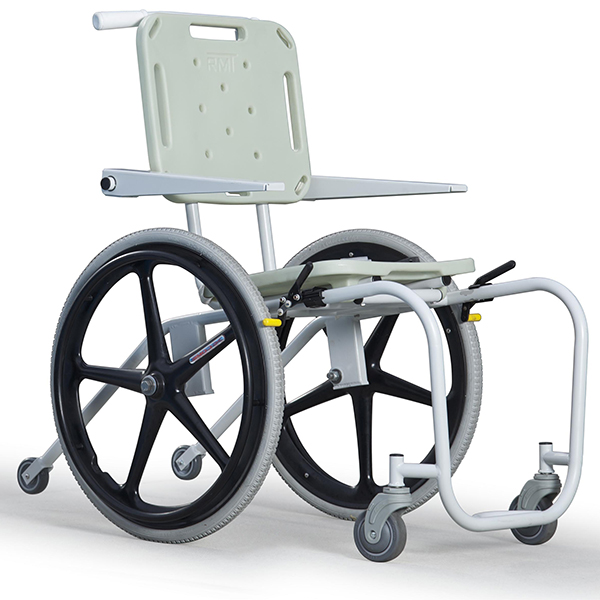 This Unique Pool Wheelchair is built to ensure your mobility in aquatic environments is made super easy. It is created with amazing features that not only facilitate movement in aquatic environments but also makes transfers comfortable, safe and easy. The MAC Mobile Aquatic Pool Wheelchair is best used at facilities that utilize a ramp, have a zero-depth entry or has a movable floor. Sportaid offers you this incredible chair that is a must-have for anyone who loves a splash at the pool. I will let you in on the features of this fantastic chair next.
Features of MAC Aquatic Pool Wheelchair
The rear wheels are built to provide utmost stability to the chair in the water. You do not need to worry about toppling over in the water, your stability is guaranteed.
This chair has an elegant eye-catching stainless steel frame. The frame's durability is enhanced by the powder coating that inhibits corrosion and rusting even with regular use in water.
Your security during transfers both on and off the chair is assured; this is made possible by the flip-up armrests that ensure zero chances of accidents during transfers.
The uni-body frame further ensures that your chair lasts long. The frame is sturdy and gives the wheelchair long life.
With a seat width of 18″ and 300 lbs weight capacity, the chair is an ideal choice for individuals of a fairly large size and weight comfortably.