Wheelchair racers use several main types of gloves to push with. Racers often start out in the sport with "soft gloves," which are made of leather and rubber. These provide a wide pushing surface and are useful in developing a good pushing technique.
"Hard gloves" are made out of aquaplast or 3D-printed plastic with rubber glued to the pushing surface. They are lighter and cooler than soft gloves, but can be harder to learn pushing technique when just starting out in racing. 3D printed gloves are rapidly gaining in popularity because they are made for a wide variety of hand sizes and aquaplast can be tricky to mold, especially if you don't have the help of a knowledgeable person to make them.
The benefits of aquaplast gloves if you have the skill and time to make them are numerous. They allow you to create a glove uniquely fitted to both your hands and your pushing style. They are also significantly cheaper than soft gloves or 3D printed gloves, which cost between $150 and $300.
An aquaplast kit only costs around $40 and comes with aquaplast beads, aquaplast sheets, and rubber sheets. You can make them as large or small as you like, depending in your pushing style. You can glue hook and loop straps if you want a more secure fit. Aquaplast is also easy to remold before you glue anything onto it, so you can start over if you find that the fit is not ideal after you mold them the first time. The kit I ordered came with 16 ounces of aquaplast pellets and two sheets of rubber. Some kits also come with sheets of aquaplast and less pellets. I had the help of my occupational therapist in making these, so we melted the pellets in a hot water bath at 190 degrees Fahrenheit.
The pushrim is an integral part of the racing wheelchair. You can't get anywhere without a solid pushrim and a good pair of gloves! Though the pushrim surface is sturdy rubber, it eventually wears out just as tires do. They usually need to be replaced every one or two seasons, depending on the amount of mileage you put on them and the wear and tear they receive. One way to tell that the rubber on your pushrims is wearing out is that the rubber will start to come off in small chunks. This can prevent good contact between your gloves and rims and cause slippage. Sometimes the rubber can become so worn that you will start to see the threaded surface beneath. The more worn out the surface, the harder it will be to get an efficient push stroke, increasing your effort and decreasing your speed.
There are two main types of pushrim surface: rubber and laced. The rubber is either specialized tubing or tire tread, both of which are glued to aluminum rims. Laced pushrims have rubber laces wrapped around them for additional gripping power. Purchasing replacement tubing can be expensive, and using tire tread is an easy way to recycle your used tires. I prefer to use old front tires because they have less wear than rear tires and so will last longer on your pushrims. Continue reading →
Have you ever watched the athletes zooming around corners at top speed at the Paralympics or marathons and wondered if you too could be a wheelchair racing athlete? It's easier than you think, and there are lots of organizations and local clubs available to help adaptive athletes of any age get started in the sport of wheelchair racing. This past winter I was looking for an activity that would give me a good cardio workout and that I could participate in with able-bodied friends. I settled on wheelchair racing because it would allow me to "run" with my friends and because there was a local Paralympic club in my city that gave me the resources and training to get started. Now that spring is here, I am out on bicycle paths with all the other runners, getting a great workout and enjoying being outside. Continue reading →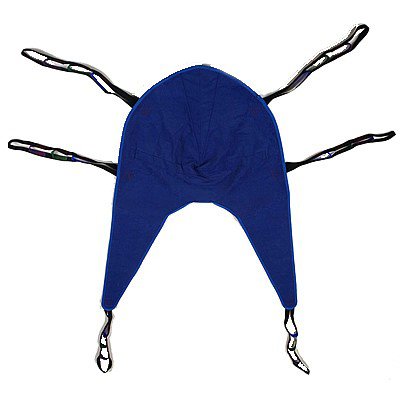 Many wheelchair users need the support of a sling at one time. The Invacare Divided Leg Sling with head support available at Sportaid has all the support you need. This is a well made and it is easy to use the sling that puts your comfort first and while at it ensuring your safety. The features of this sling are incredible and it will change you and your caregiver's way of life.
Features of the Invacare Divided Leg Sling with Head Support
The sling provides full body and neck support, this is essential for your comfort especially when you have to use it for long hours.
It is made of a strong fabric that is fully padded for a soft and fully supported surface.
Besides, the sling has a brushed lining that prevents sliding and further protects your skin.
The sling has a polyester fabric that makes it ideal for use in both wet and dry environments.
Cleaning the sling is super easy because it is washable.
The sling has a large opening and allows for toileting.
The sling is a little stiff because it has to be strong to give you adequate support.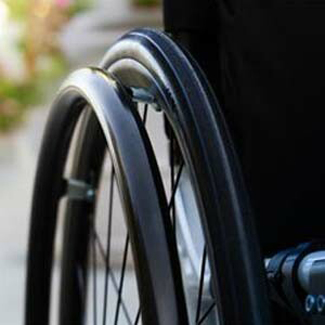 The Q- Grip paints the real picture of what a hand rim should be. If you have been struggling and disappointed with the performance of vinyl, foam and even Duracush coatings there is great news for you; the Q-Grip Hand Rim by Out-Front. It is uniquely made with anti-slip neoprene coating that makes it outstanding. The Q-Grip is available at Sportaid; I will share the details of its features in a moment.
Features of the Q- Grip Coated Hand Rim by Out-Front
Every part of the rim gives you an outstanding grip.
The rim allows you maximum control when braking, this enhances your safety.
The hand rim is built to last long; you do not have to worry about it breaking down easily.
It is created an even layering that gives it the strongest bond for durability.
The rim can fit on wheel sizes from 22″ to 26″ and goes on all 6 point tab wheels with spinergy, Dino, Fusion and sun wheels inclusive.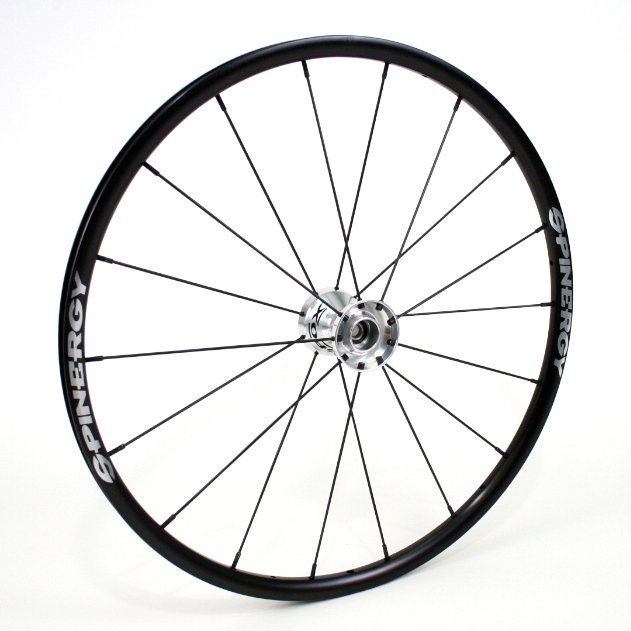 Take your sporting activities to the next level and enhance your performance with this ultra-lightweight spox wheels. These are many pounds lighter than the average sports wheel. And that is not all, the wheels are extra wide and the brake style rims are lighter and stronger. I will let you in on the Spinergy Spox Everyday Wheelchair Wheels in this post.
Features of Spinergy Everyday Wheelchair Wheels 22″/24″/25″/26″
The spokes are available in amazing colors to choose from; red, blue, white, yellow and black.
The black spokes are built on silver hubs and other color spokes are built on black hubs. It gives a wonderful sleek finish.
It can take a weight limit of 250 lbs (for the narrow hubs) while the wide hubs can take weight limits of up to 350 lbs.
The wheels have a great impact strength the performance is enhanced by a sports hub with 24 PBO spokes with a tensile strength of 38000 lbs each.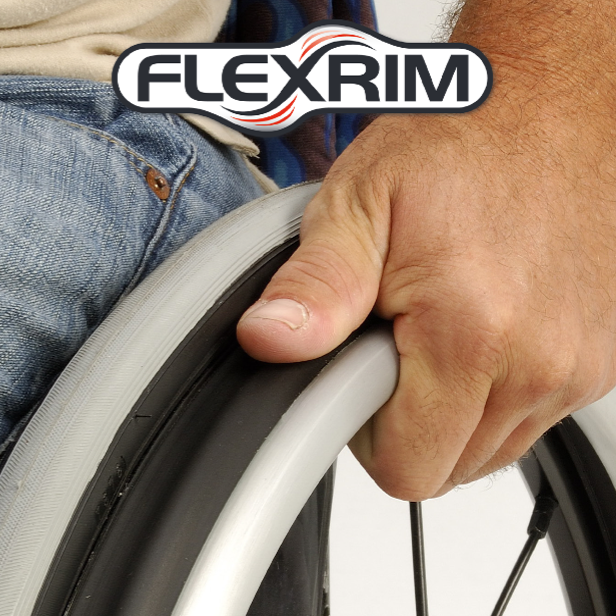 The most important part of a wheelchair is the rim. It determines how your wheelchair moves and also tells if you are riding comfortably or not thus you will feel with every grip you make as you enjoy the ride on your wheelchair. The Spinergy FlexRim sits between the spinergy wheel and the aluminum push rim. It is made to give you absolute comfort and make every ride fantastic.
The Features of the Spinergy FlexRim Wheelchair Wheels 24″/25″
The spoke comes in amazing colors to choose from, they range from black, yellow, orange, blue, red, pink and even green.
The black spokes are built on silver hubs while other spoke colors are built on black hubs; this gives it a neat, sleek look.
The Spinergy FlexRim Wheelchair Wheels has a weight limit of 250 lbs.
The rim offers you a low impact, here is how it works, the FlexiRim is flexible hence protects your hands from impact loading.
In addition, the rim gives you a firm grip; this is enhanced by the soft high friction urethane.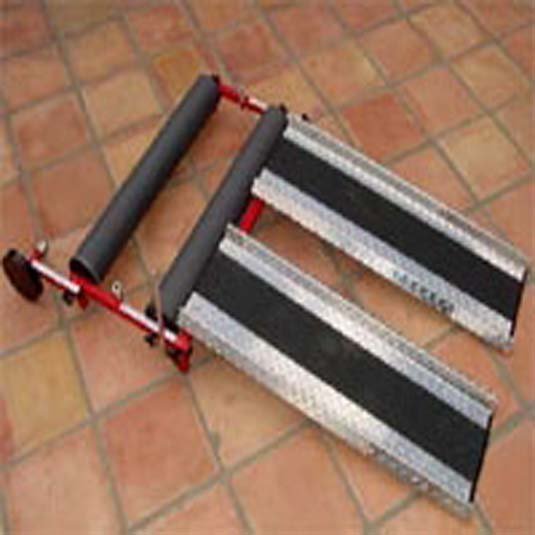 If you are struggling with finding a wheelchair training or exercise equipment that you can use in the comfort of your home the Mclain Wheelchair training Rollers available at Sportaid is exactly what you are looking for. It offers you convenience combined with the highest levels of practicability. In addition, it is easy to assemble with only hand screws and nothing else. These and other features that I will share in details next are what makes it a must-have.
Features of the Mclain Wheelchair Training Rollers
It accommodates both regular and sports wheelchair.
The Wheelchair Training Rollers can easily access ramps.
Besides, it can be easily folded hence easy to transport and also store.
The legs are adjustable; your comfort is guaranteed with this feature.
Your safety is not compromised with the brakes that the Rollers has, getting on and off the roller is not a risky venture.
The Wheelchair Training Rollers come with Training Roller drums that allow for three sets of speed.
And that is not all, it also has 32-inch wide lathe turned drums that further enhances its performance.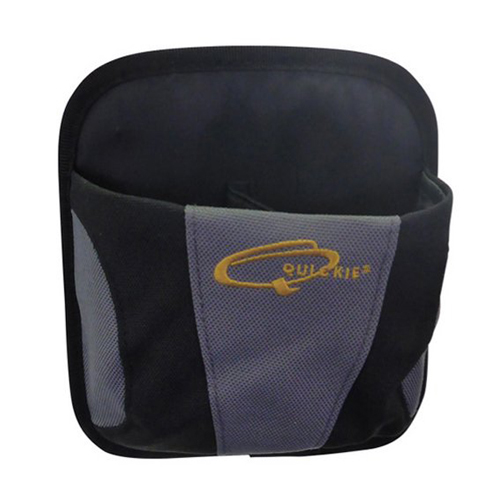 The Quickie Wheelchair Side Pocket is the perfect companion for any wheelchair user not only outdoors but even indoors. It comes with fantastic features that make it easy to modify and organize both your small and not so small personal items. Keep reading to find out why the Quickie Wheelchair Side Pocket is a must have.
Features of the Quickie Wheelchair Side Pocket
The side pocket comes in a sleek modern design that will fit perfectly on any wheelchair.
In addition to the above, it fits many standard wheelchairs.
It also has a unique triple Velcro design that allows you to attach it on your wheelchair with ease.
It is designed to hold every small item and all items you need to reach like your smart phone and keys.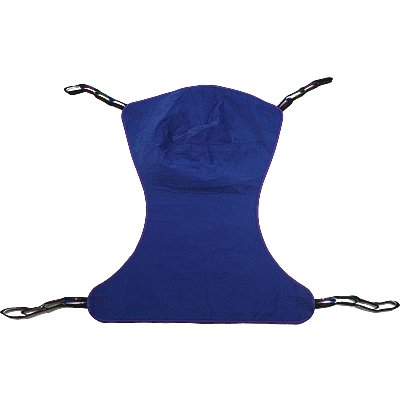 The Invacare Full Body Solid Fabric Sling is the sling you will use comfortably without any worry of it tearing or coming apart. You will be at peace knowing that your comfort and safety are what was focused on when creating this sling. Apart from that, it has the most fantastic features that you will love keep reading to find out what they are.
Features of the Invacare Full Body Solid Fabric Sling
The sling has a four-point hook- up that makes it easy for you to hook it up.
It is easy to keep clean since it is made of washable fabric.
The sling can be used comfortably in both wet and dry environments; this is made possible by the polyester fabric it is made of.
A brushed lining enables you to stay safe, it inhibits sliding and also protects your skin from injury.
It can be put in a reclining position and comfortably used by amputees.
This sling can also be used by users with limited head control and those that are partially or totally dependent too.