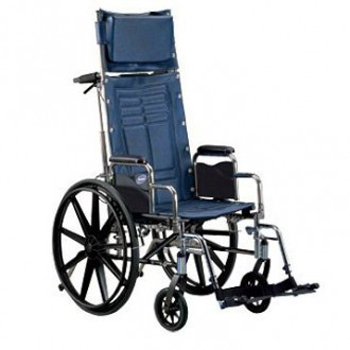 A reclining wheelchair is a wheelchair whose back rest reclines. These types of wheelchairs are typically lighter in weight as compared to other wheelchairs. They are best suited for users with orthostatic hypotension and hip extension contractures. They allow the user to re-distribute weight to avoid skin break down.
Full Reclining Range from 90-180 degrees
This feature makes the Tracer SX5 unique wheelchair. The reclining back ensures the comfort of the user, as one can adjust to the angle that is best for them. The reclining movement helps to prevent pressure sores. It is a perfect choice for the elderly who tend to doze off when with family or even when out visiting.
Padded Calf Rest
You will agree with me that sitting in the same position in a wheelchair will no doubt make areas that come into contact with the parts of the chair experience some kind of discomfort. That is the reason why this wheelchair has padded calf rest for maximum comfort while reclining. Continue reading →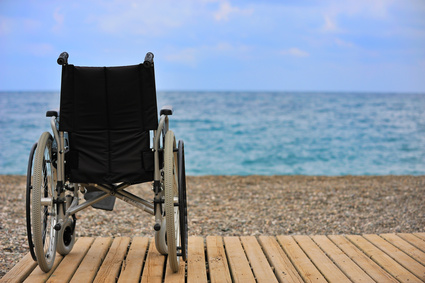 Rolling Across Alabama
Nonprofit organization providing resources to help those with disabilities become more independent. From hunting and fishing to medical resources in their community, they help the Alabama disability community be as independent as possible.

https://www.rollingacrossalabama.org/
Statewide Technology Access and Response (STAR)
Mission is to increase the provision of, access to, and funding for assistive technology for Alabamians of all ages and all disabilities through a variety of comprehensive activities and services available statewide. A service of the Alabama Department of Rehabilitation Services.
https://www.rehab.state.al.us/
This is no doubt the wheelchair that you are looking for! You will enjoy this light, stylish and tastefully designed high grade quality wheelchair at a price that won't leave your wallet empty.
Portability
The wheelchair is ideal for users who may travel. It has a TR frame that is compact and thus very easy to transport compared to other models. A traveller who uses a wheelchair for mobility will find the TRLite Tr Titanium a travel mate.
Flexibility
It possess a flexible chair that can shrink by up to an inch, this ensures that the user moves carefully and skilfully in narrow corridors and areas with limited space. With this wheel chair, you will be able to easily access places that you have always had fears to visit with a normal wheelchair. Count all the places that you only visited in your dreams accessible with the TR Titanium.
Uniqueness
The stylishness of this wheelchair comes out elegantly in the curved design of the lower frame tube; this creates a one of its kind look as the lower frame gradually mixes in and is engulfed in. Continue reading →