A Review of the Kenda Court Iron Cap Wheelchair Tires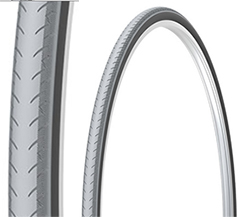 Wheelchair tires need to be taken care of for maximum reliability. Protect your tires from punctures with the best technology from Kenda whether for the court or everyday use, the Kenda Court Iron Cap Wheelchair Tires are the best choice. Sportaid presents these caps in a full range of sizes ranging from 24″, 25″ 26″, 700 c x 1″ (23-540, 559, 590, 622) Pair. You can choose from different available colors of grey, red blue and yellow for a colorful ride.
Features of the Kenda Court Iron Cap Wheelchair Tires
The fabulous cap wheels come in a range of sizes, they range from 24″, 25″ 26", 700c x 1″, you have a wide variety to choose from.
Add color to your ride by choosing from the different color options that the Iron Cap Wheelchair Tires are available in. They come in red, blue, yellow and grey.
The Cap wheelchair Tires are non-marking. You will enjoy riding your wheelchair with these tires.
Kenda Court Iron Cap Wheelchair Tires operated up to pressure of 110 psi.
The Pros and Cons of the Kenda Court Iron Cap Wheelchair Tires
Pros
It is easy to install and gives you the smoothest roll in your wheelchair.
The tires are easy to manoeuvre during everyday use. They are capable of handling high pressure that is ideal for pushing.
They are ideal for the outdoors; the grass and woods during dry weather besides; they work well and maintain traction in any temperatures.
Transporting them is easy. They have a small profile and break down to easily fit into your vehicle. They are light too.
Also, you can ride across a wooden floored room without having to deal with the annoying squeaky sound.
Cons
Their performance is affected by wetness, when off the sidewalks on a wet day the ruts will collect mud and once the tread fills up it will be difficult to roll.
Conclusion
Grace your wheelchair with these colorful tires offered to you by Sportaid. Their high-quality products come at pocket-friendly prices and their customer support services are excellent. Save money and get the best value with these elegant tires at Sportaid.