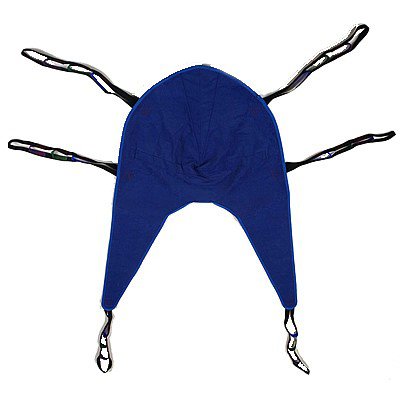 Many wheelchair users need the support of a sling at one time. The Invacare Divided Leg Sling with head support available at Sportaid has all the support you need. This is a well made and it is easy to use the sling that puts your comfort first and while at it ensuring your safety. The features of this sling are incredible and it will change you and your caregiver's way of life.
Features of the Invacare Divided Leg Sling with Head Support
The sling provides full body and neck support, this is essential for your comfort especially when you have to use it for long hours.
It is made of a strong fabric that is fully padded for a soft and fully supported surface.
Besides, the sling has a brushed lining that prevents sliding and further protects your skin.
The sling has a polyester fabric that makes it ideal for use in both wet and dry environments.
Cleaning the sling is super easy because it is washable.
The sling has a large opening and allows for toileting.
The sling is a little stiff because it has to be strong to give you adequate support.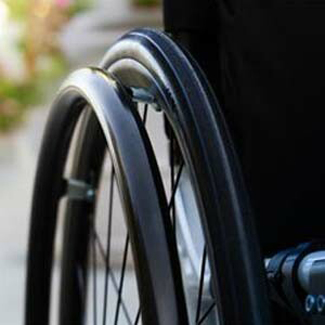 The Q- Grip paints the real picture of what a hand rim should be. If you have been struggling and disappointed with the performance of vinyl, foam and even Duracush coatings there is great news for you; the Q-Grip Hand Rim by Out-Front. It is uniquely made with anti-slip neoprene coating that makes it outstanding. The Q-Grip is available at Sportaid; I will share the details of its features in a moment.
Features of the Q- Grip Coated Hand Rim by Out-Front
Every part of the rim gives you an outstanding grip.
The rim allows you maximum control when braking, this enhances your safety.
The hand rim is built to last long; you do not have to worry about it breaking down easily.
It is created an even layering that gives it the strongest bond for durability.
The rim can fit on wheel sizes from 22″ to 26″ and goes on all 6 point tab wheels with spinergy, Dino, Fusion and sun wheels inclusive.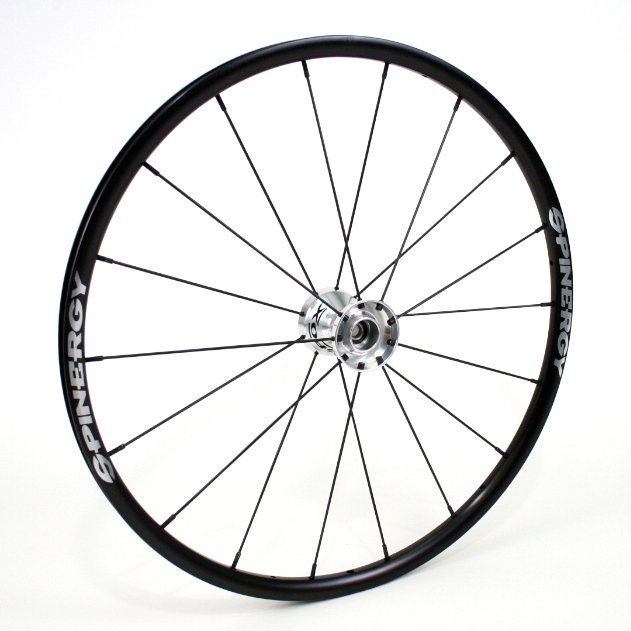 Take your sporting activities to the next level and enhance your performance with this ultra-lightweight spox wheels. These are many pounds lighter than the average sports wheel. And that is not all, the wheels are extra wide and the brake style rims are lighter and stronger. I will let you in on the Spinergy Spox Everyday Wheelchair Wheels in this post.
Features of Spinergy Everyday Wheelchair Wheels 22″/24″/25″/26″
The spokes are available in amazing colors to choose from; red, blue, white, yellow and black.
The black spokes are built on silver hubs and other color spokes are built on black hubs. It gives a wonderful sleek finish.
It can take a weight limit of 250 lbs (for the narrow hubs) while the wide hubs can take weight limits of up to 350 lbs.
The wheels have a great impact strength the performance is enhanced by a sports hub with 24 PBO spokes with a tensile strength of 38000 lbs each.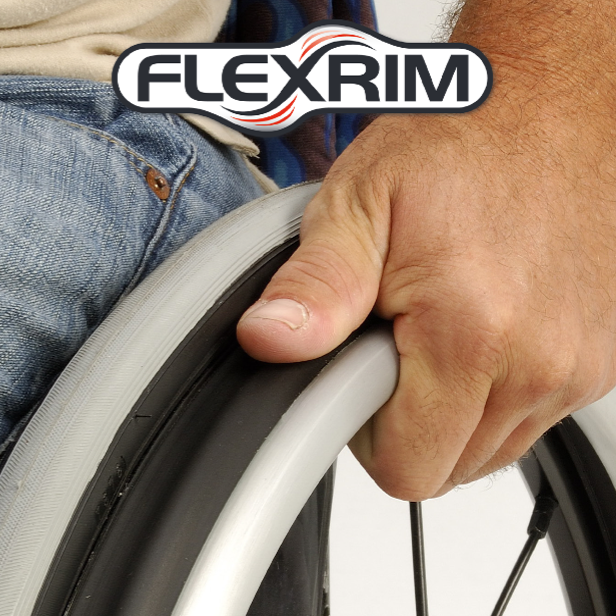 The most important part of a wheelchair is the rim. It determines how your wheelchair moves and also tells if you are riding comfortably or not thus you will feel with every grip you make as you enjoy the ride on your wheelchair. The Spinergy FlexRim sits between the spinergy wheel and the aluminum push rim. It is made to give you absolute comfort and make every ride fantastic.
The Features of the Spinergy FlexRim Wheelchair Wheels 24″/25″
The spoke comes in amazing colors to choose from, they range from black, yellow, orange, blue, red, pink and even green.
The black spokes are built on silver hubs while other spoke colors are built on black hubs; this gives it a neat, sleek look.
The Spinergy FlexRim Wheelchair Wheels has a weight limit of 250 lbs.
The rim offers you a low impact, here is how it works, the FlexiRim is flexible hence protects your hands from impact loading.
In addition, the rim gives you a firm grip; this is enhanced by the soft high friction urethane.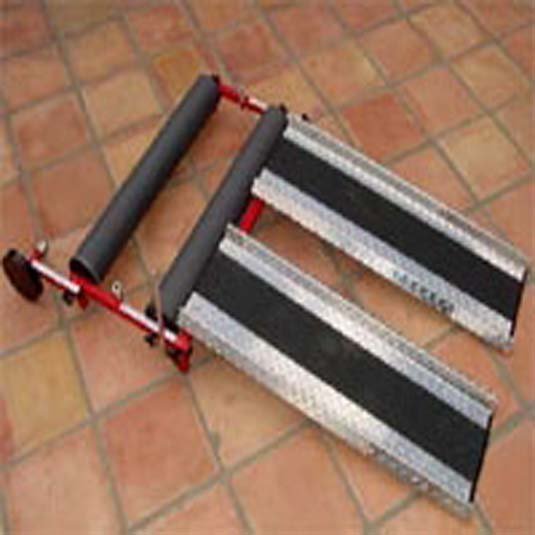 If you are struggling with finding a wheelchair training or exercise equipment that you can use in the comfort of your home the Mclain Wheelchair training Rollers available at Sportaid is exactly what you are looking for. It offers you convenience combined with the highest levels of practicability. In addition, it is easy to assemble with only hand screws and nothing else. These and other features that I will share in details next are what makes it a must-have.
Features of the Mclain Wheelchair Training Rollers
It accommodates both regular and sports wheelchair.
The Wheelchair Training Rollers can easily access ramps.
Besides, it can be easily folded hence easy to transport and also store.
The legs are adjustable; your comfort is guaranteed with this feature.
Your safety is not compromised with the brakes that the Rollers has, getting on and off the roller is not a risky venture.
The Wheelchair Training Rollers come with Training Roller drums that allow for three sets of speed.
And that is not all, it also has 32-inch wide lathe turned drums that further enhances its performance.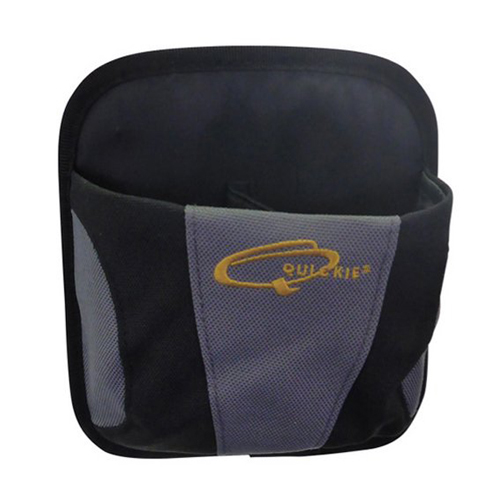 The Quickie Wheelchair Side Pocket is the perfect companion for any wheelchair user not only outdoors but even indoors. It comes with fantastic features that make it easy to modify and organize both your small and not so small personal items. Keep reading to find out why the Quickie Wheelchair Side Pocket is a must have.
Features of the Quickie Wheelchair Side Pocket
The side pocket comes in a sleek modern design that will fit perfectly on any wheelchair.
In addition to the above, it fits many standard wheelchairs.
It also has a unique triple Velcro design that allows you to attach it on your wheelchair with ease.
It is designed to hold every small item and all items you need to reach like your smart phone and keys.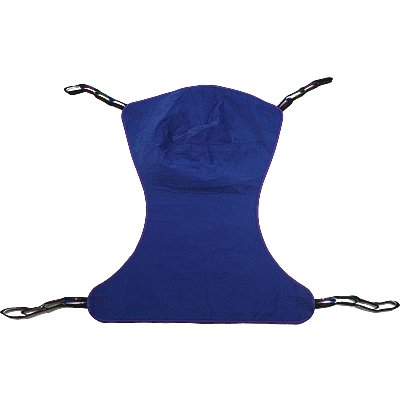 The Invacare Full Body Solid Fabric Sling is the sling you will use comfortably without any worry of it tearing or coming apart. You will be at peace knowing that your comfort and safety are what was focused on when creating this sling. Apart from that, it has the most fantastic features that you will love keep reading to find out what they are.
Features of the Invacare Full Body Solid Fabric Sling
The sling has a four-point hook- up that makes it easy for you to hook it up.
It is easy to keep clean since it is made of washable fabric.
The sling can be used comfortably in both wet and dry environments; this is made possible by the polyester fabric it is made of.
A brushed lining enables you to stay safe, it inhibits sliding and also protects your skin from injury.
It can be put in a reclining position and comfortably used by amputees.
This sling can also be used by users with limited head control and those that are partially or totally dependent too.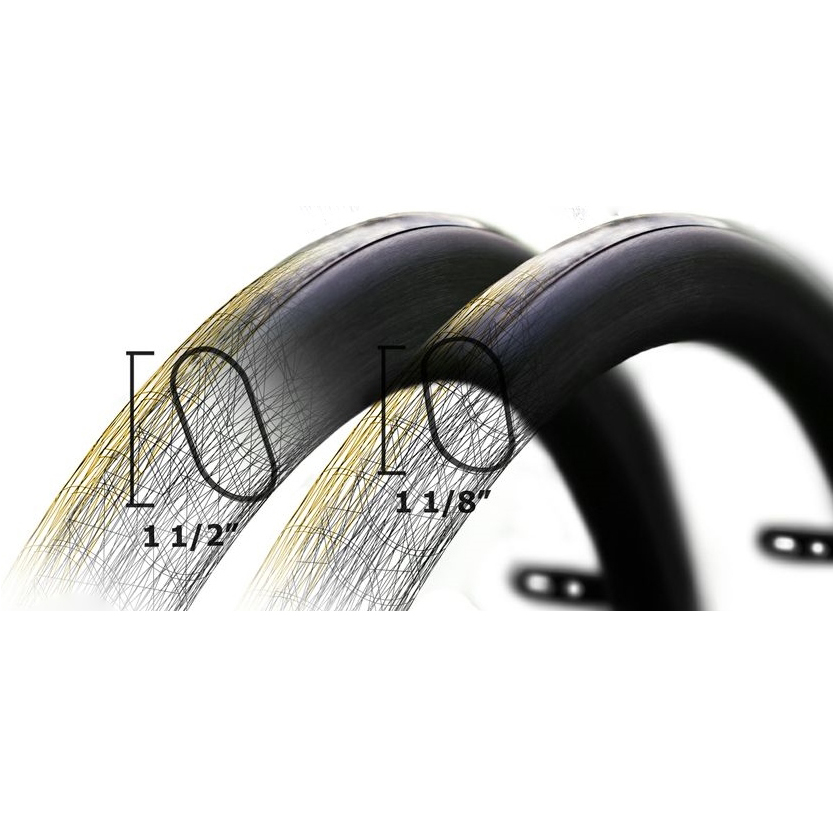 Sportaid presents to you the number one invention in the pushing technology that works amazingly well that you will be left wondering how you have been living without it for all that time. The rim is lined with a rubber band that gives you a great feeling each time you use it and that is not all; it gets better with every use.
Features of the Surge Wheelchair Hand Rim by Out Front
The hand rim is lightweight it is created as a single component.
It has a Gription strip that improves traction on every push.
The oval shape comes in two different sizes to fit the hand.
The side surfaces are smooth and will not burn your hands when you brake.
You have the option of choosing a close-in mount or a wide mount option depending on what you prefer.
The hand rim is flexible enough to fit on all rim sizes from 20″ to 26″.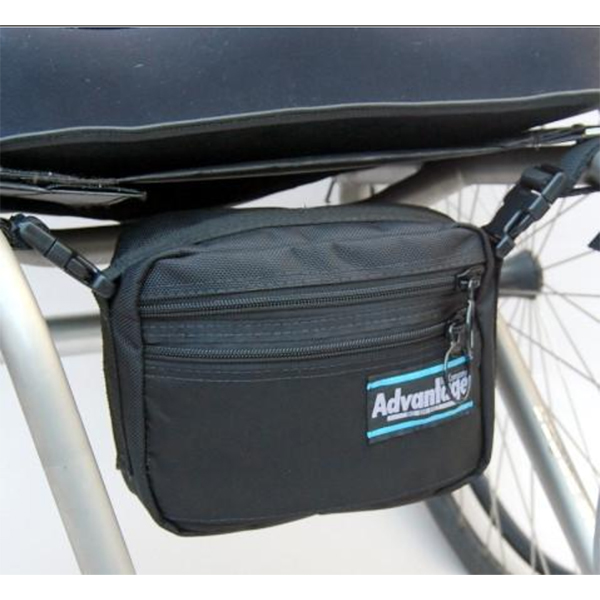 Take your valuables with you everywhere you go with these stylish bags that you can carry comfortably under your wheelchair seat. Let keys, your phone and even important documents you need to have like your identity card or even your money be tucked away safely within your reach in the Advantage Wheelchair Deluxe Down Under Bags. The bag comes with fantastic features that make it an ideal companion as you go about your everyday tasks whether at the workplace, out shopping or even on a day of fun out.
Features of the Advantage Wheelchair Deluxe Down under Bags
The bag has a secure snapping attachment that ensures your valuables do not get lost when they fall out at any time.
It comprises of one large main compartment with a smaller front pocket. Both have strong zippers that secure your valuables on every ride.
The zippers are easy to open, you can easily reach out for your bag and zip it open in a second in fact with one hand (thanks to the nylon straps that it is made of) to find whatever you need anywhere without a struggle.
It has quick release latches on both sides; this makes it easy to disconnect the bag especially when going through Airport security checks.
When you have to use a wheelchair for mobility, it means that you will spend most of the time seated in the chair. Seating for long hours can cause more complications for you; this is the reason why you should consider ensuring that you are well supported in your seat and that you maintain a good posture so that you don't worse the situation. Sportaid thinks about your health the most and always try to provide best products ever. This time Sportaid brings you the Jay X2 Wheelchair Cushion created with amazing features which I will let you know in the following paragraphs.
Features of the Jay X2 Wheelchair Cushion
The Cushion comes with a stretch outer cover that makes it easy for you to keep the cushion clean.
It is lightweight and has a stable foam base with a reduced profile. This provides stability and gives pressure relief to you.
The JAY Flow Fluid Insert enhances its base stability and it is evenly distributed in the cushion to ensure you do not need to keep unzipping and placing pressure on the gel filled inner part to distribute it.
It comes with an innovative dual cover system.