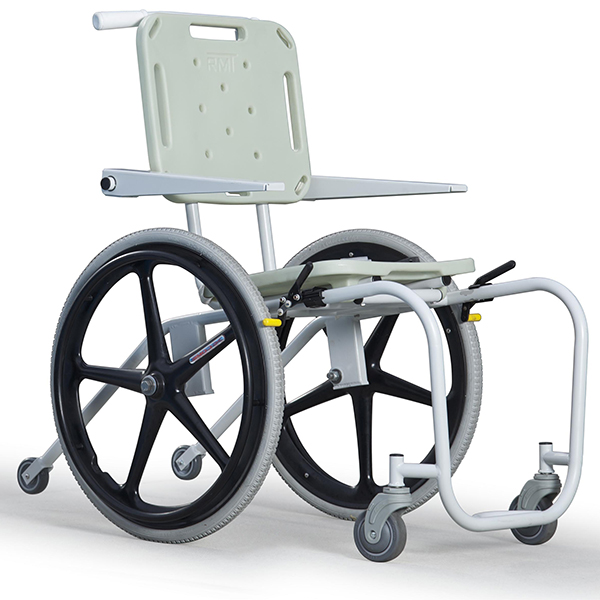 This Unique Pool Wheelchair is built to ensure your mobility in aquatic environments is made super easy. It is created with amazing features that not only facilitate movement in aquatic environments but also makes transfers comfortable, safe and easy. The MAC Mobile Aquatic Pool Wheelchair is best used at facilities that utilize a ramp, have a zero-depth entry or has a movable floor. Sportaid offers you this incredible chair that is a must-have for anyone who loves a splash at the pool. I will let you in on the features of this fantastic chair next.
Features of MAC Aquatic Pool Wheelchair
The rear wheels are built to provide utmost stability to the chair in the water. You do not need to worry about toppling over in the water, your stability is guaranteed.
This chair has an elegant eye-catching stainless steel frame. The frame's durability is enhanced by the powder coating that inhibits corrosion and rusting even with regular use in water.
Your security during transfers both on and off the chair is assured; this is made possible by the flip-up armrests that ensure zero chances of accidents during transfers.
The uni-body frame further ensures that your chair lasts long. The frame is sturdy and gives the wheelchair long life.
With a seat width of 18″ and 300 lbs weight capacity, the chair is an ideal choice for individuals of a fairly large size and weight comfortably.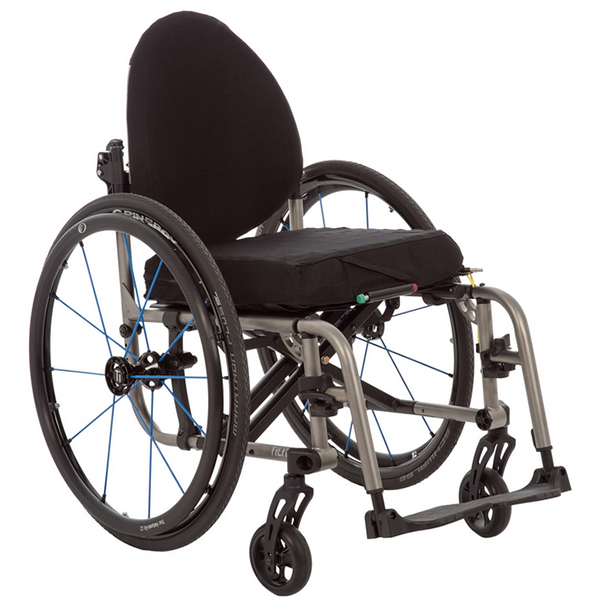 If you are looking for a wheelchair that is strong, rigid and can endure for a long time hence durable then you are looking for the Tilite 2GX. You will agree with me that the frame is the heart of any given wheelchair. The Tilite's frame is crafted from aero-space titanium that ensures the mentioned features. Rough terrain with rough surfaces outdoors is exactly what this wheelchair is built for. These combined with the other amazing features make the Tilite 2GX one of the best choice of wheelchair you can make.
It has a unique side to side folding mechanism that minimizes folding width and maximizes portability. The shaft also makes folding and unfolding an easy task for you.
The chair's frame is curved out of titanium, titanium is one of the strongest metals that exist on the face of the earth, breaking or bending of this frame is therefore completely out of question. The guarantee of rigidity makes it one of your first choices of wheelchairs to settle for when considering buying a performer. Continue reading →