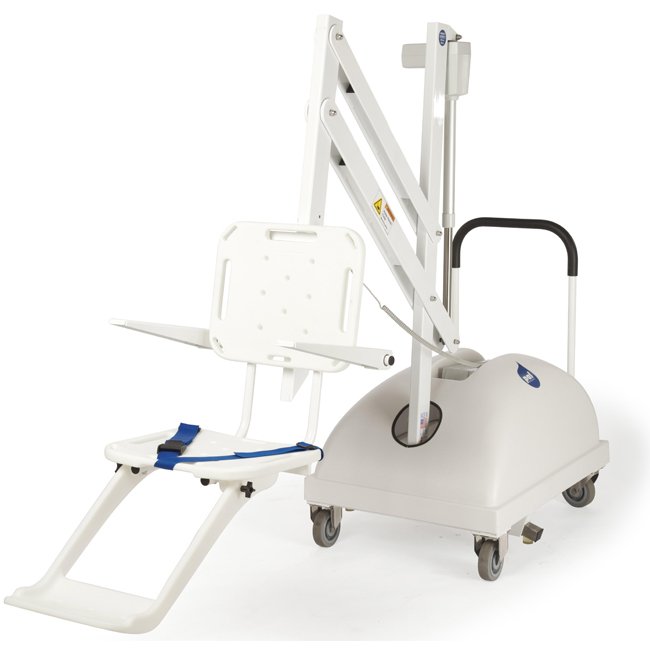 The PAL Portable Hi/Lo Lift can be adjusted for use in an in-ground pool or on a pool that is on a high ground. The seat comes with both high and low settings to suit facilities with both types of pools, you should note however that the lift cannot directly transfer you from an above pool to an in-ground pool. The lift has fantastic features which I will focus on in this post.
Features of the PAL Portable Hi/Lo Lift by S.R Smith
It has a weight capacity of 300 lbs; fairly heavy individuals can use it comfortably.
The lift is absolutely portable as the name suggests and it, no deck fixtures are added therefore can be easily moved by one person.
It can be stored away when not in use.
A 24-volt rechargeable battery powers this awesome lift.
You can operate this lift by a waterproof hand control that is simple to use.
This lift features a 240° rotation. It ensures your safety by giving you a safe transfer area.
The lift is made from strong, durable material. Aluminum and powder coated stainless frame and seat is sturdy and built to last long.
The seat comes with a charger, a battery console cover.
Your safety is guaranteed with the seatbelt assembly that comes with the lift.