Invacare Divided Leg Sling with Head Support Your Ultimate Partner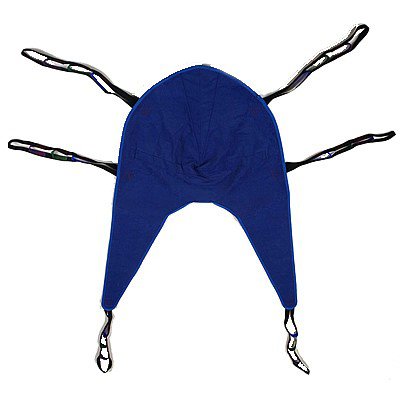 Many wheelchair users need the support of a sling at one time. The Invacare Divided Leg Sling with head support available at Sportaid has all the support you need. This is a well made and it is easy to use the sling that puts your comfort first and while at it ensuring your safety. The features of this sling are incredible and it will change you and your caregiver's way of life.
Features of the Invacare Divided Leg Sling with Head Support
The sling provides full body and neck support, this is essential for your comfort especially when you have to use it for long hours.
It is made of a strong fabric that is fully padded for a soft and fully supported surface.
Besides, the sling has a brushed lining that prevents sliding and further protects your skin.
The sling has a polyester fabric that makes it ideal for use in both wet and dry environments.
Cleaning the sling is super easy because it is washable.
The sling has a large opening and allows for toileting.
The sling is a little stiff because it has to be strong to give you adequate support.
The Pros and Cons of the Invacare Divided Leg Sling with Head Support
Pros
The sling is well made and is easy to use by both the user and the caregiver.
It is made of strong and supportive material, the straps have many loops you can easily change the recline angle.
The neck support is amazing, it has a soft well-made liner that is both comfortable and gives the best support.
The sling is easy to clean. The material is easy to wash and dry.
It is also easy to put on and take off.
Cons
The bindings and straps can be tough on delicate skin, try and avoid direct contact with skin.
Conclusion
Experience simplicity and convenience with the Invacare Divided Leg Sling offered by Sportaid. Its features are incredible and the price at Sportaid is the best. Contact Sportaid supportive and friendly customer service desk today and get this sling.