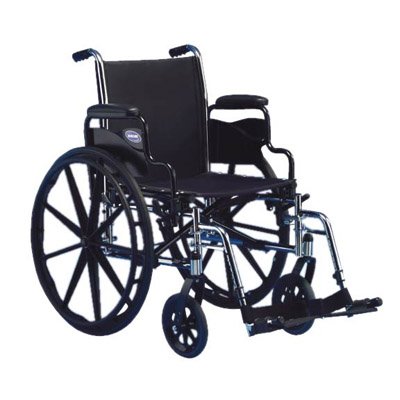 This wheelchair features a carbon steel frame. It also has a heavy duty liner to enhance your posture and comfort by keeping the back from stretching. Urethane rear tires are mounted on 'no flex' wheels this is a durable wheelchair. In addition, it has a dual-axle that allows for conversion to hemi-height.
Features of the Invacare Tracer SX5
Comes with nylon upholstery for easy cleaning and added comfort.
Urethane rear tires mounted on no flex wheels for superior performance.
Heavy-duty inner liners that keep seat and back from stretching.
Has an attractive vein finish.
14-gauge cross braces for added strength and durability.
Has wheel lock for your safety.
Padded arm pads in desk length and full-length options.
Comes with composite hand rims.
20" and 22" seat widths have a 300 lb. weight capacity.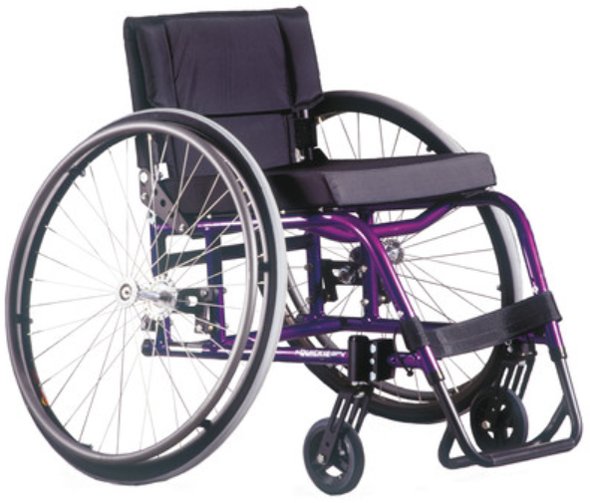 The Quickie GP and GPV is a manual rigid wheelchair. The chair is ideal for active users who need a chair for everyday use as well as sports activities. The one-piece, welded frame offers a solid, rigid ride and a lighter overall chair weight. With a variety of options, the GP series wheelchair can be customized to fit tall, short, long or wide.
The Quickie GP has exceptional maneuverability. Standard with a 70 front frame angle; the GPV front end option tapers inwards in a V-like fashion. These features are designed to hold the legs in a tighter position. Also available are tighter frame angle too! Continue reading →