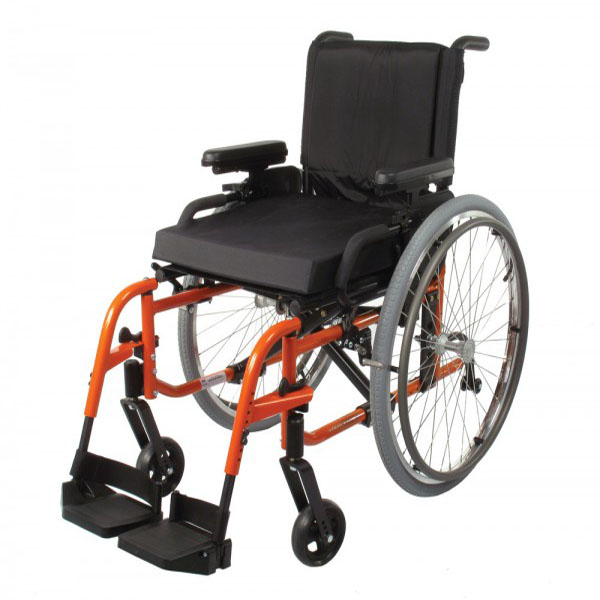 The Quickie LX weighs just 28 pounds which is the same as many ultra-light weight wheelchairs, but costs several hundred dollars less than those same chairs. The adjustability of the backrest and seat heights as well as an incredible number of parameters to meet your various personal needs makes the LX an ultra-light weight chair at a lightweight friendly cost.
The Quickie LX comes with a non-adjustable axle plate. If you are looking for an adjustable axle plate that will provide adjustments, center of gravity options, and allows you the user to change camber degree on the rear wheels.
Features of the Quickie LX Custom:
Complete range of footplate, armrest and caster options.
60, 70, 70 "V", or 90 degree hangers.
Full selection of rear wheel options.
Black anodized chair parts.
Adjustable-height backrest.
Multiple color options.