Features of Quickie Xenon² Folding Wheelchair – A Review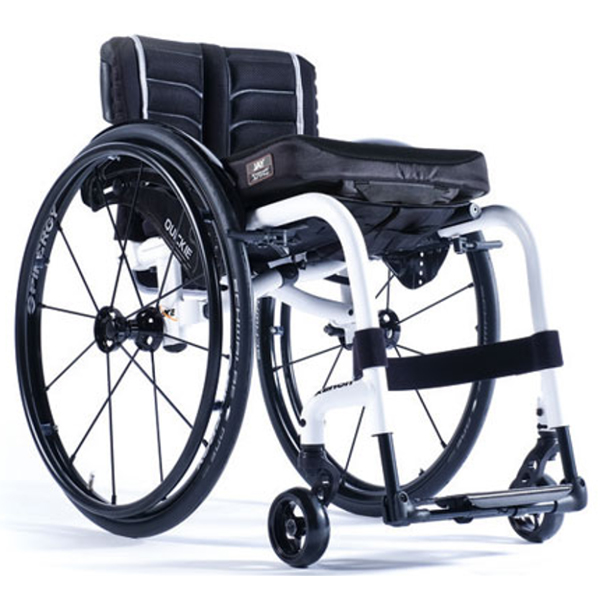 Introducing one of the world's lightest folding wheelchairs, weighing about 8kgs only and easy to fold, lift and transport. Your active, mobile lifestyle should not be hindered by your confinement to a wheelchair, quickie xenon's rigid frame which is a confined fixed front-frame and streamlined design are the ideal wheelchair for maximum performance.
What makes the chair unique is the ultra 7000 aerospace frame crafted out of aluminum. The shapeLoc technology that it posses doubles its strength, makes the walls thinner and hence greatly reduces its total weight. The ovalised tubing gives the chair the sturdiness and lightness that maximizes speed and strength with every push.
At the heart of the Xenon² is a perfectly designed cross-brace that fits like a glove under the seat. It is not noticeable and the axle stem compliments it providing a stable, stiff chair found in a rigid frame but while at it offering the easy to transport folding chair.
Xenon² folding wheelchair has the following features:
Fold-Down Backrest.
Surge TM LT Hand rims.
Padded Tubular Armrest.
 Carbon Side guard.
Angle Adjustable Back.
Desk Side guard.
Auto-Folding Footplate.
Tie-Down Brackets for Transportation.
Available in three frame variants; fixed frame, and swing away leg rests and a hybrid of the two.
It weighs between 8-10kgs and can take a maximum user of 110kg.
Has a seat width of between 320mm to 460mm and depths of 340mm to 500 mm with incremental allowances of 20mm.
It has the option of a two frame style of 88 and 80 knee bend options for the active seating position.
Lifting bar footrest and auto fold footrest.
It's got a 4-degree camber for added stability.
The Pros and Cons of the Quickie Xenon² foldable Wheelchair
Pros
The Exo Pro seating fabric ensures your comfort during warm weather.
Surge push rims ensure you use less effort to push yourself. If you have limited power in your hand you do need worry.
Easy to fold and transport owing to its lightness and foldability.
It is available in a great range of bold and sophisticated colors. You have 32 colors to choose from to be precise.
Choose your own caster and folk style.
Cons
You should take care when lifting the chair over your head, the rear axles height could be a challenge.
The Xenon is an ultralight wheelchair that copes easily with very active lifestyles.  When combined with the folding capabilities that enable the wheelchair to be transported easily and the wide range of options, for a person new to their wheelchair or someone with a demanding and varied lifestyle, the Xenon2 copes with all of it.
All your clinical needs will be catered for by this chair that is available at Sportaid. The place where you will experience the best customer care service and have your order shipped to you without delays and the usual annoying excuses that always accompany them. What about the prices? You might be wondering, at Sportaid great deals are offered with amazing discounts, you only need to make your order to have a feel of all these.