A Critical Review on the Quickie 2 Folding Wheelchair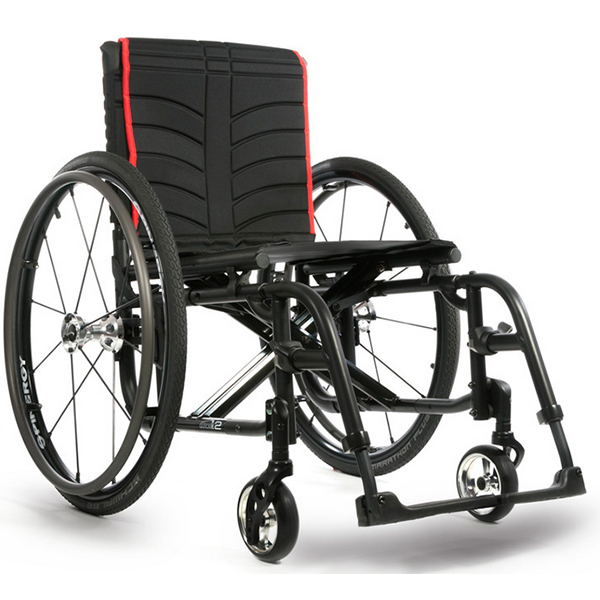 The Quickie 2 folding wheelchair presents advanced technology and aesthetics to the folding wheelchairs arena. It's made of aerospace aluminum that ensures the rigidity and strength of the chair while at the same time maintaining its lightweight. It is not only a great looking wheelchair but is lightweight and so easy to fold.
The Quickie 2 Folding Wheelchair Features:-
Adjustable axle plates that will ensure you have all the floor heights that you ever wanted.
The optional Q2 caster housing combines both durability and adjustability.
The four-arm diamond shaped cross brace made out of 7005 series aluminum makes the redesigned cross brace more rigid, lighter and stronger.
The upholstery that is EXO gives the chair a sleek modern style and further provides optimal positioning.
A frame that adapts with you, as your body, the environment and function changes.
Pros:-
The seat is comfortable
Armrests provide comfort and support fully
Leg rests do not wear and hold over time
Good frames and wheels
Very light and maneuverable
Easily disassembled for transport
Brakes are stable and secure
Good sturdy frame, easy to adjust camber and caster
With care and regular maintenance that entails using lots of lithium grease, the Quickie 2 folding wheelchair is a great choice for you. The upholstery may be hard to clean but this is something you do not do every day. A little dusting and wiping may take you a long way before you need to fully clean the chair.
This is the wheelchair for you, place your order today at Sportaid and get all the benefits of the Quickie 2 folding wheelchair. Experienced top-notch customer care service, efficient shipping, lowest prices and amazing discounts all under one roof at Sportaid it's simply incredible!