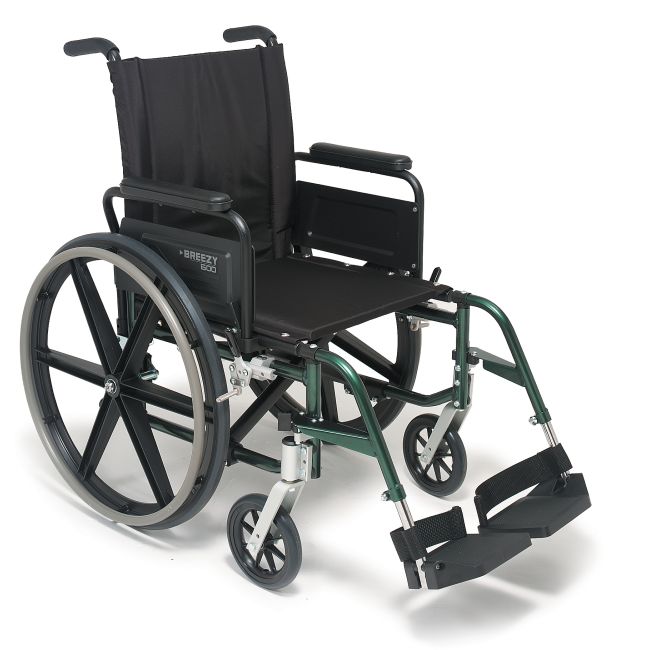 The Sunrise Medical Breezy 600 wheelchair is a great choice for those seeking a light, easily portable wheelchair. The chair features a lock crossbrace and an overall design that is focused on being as easy to move as possible. The ability to customize the wheelchair to your preference, make it one of the best wheelchairs on the market.
Features:
Flip-back fixed-height armrests and swing-away footrests.
Great color options: forest green, black, blue and silver texture.
70º footrests available for tighter turning radius.
Padded seat sling for extra comfort.
Scratch-resistant composite handrims standard.
Weight of 28 lbs. does not include footrests.