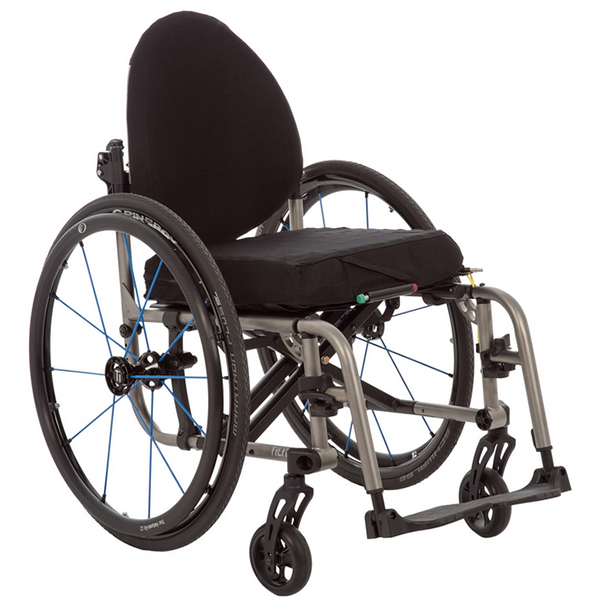 If you are looking for strength, rigidity, and durability then the TiLite 2GX is what you are looking for. The frame is crafted from aero-space titanium for strength, rigidity and durability. This is a chair that can stand the test of time and still maintain its high performance level. uneven surfaces and rough roads is what this chair is built to combat. These incorporated with other unique features of the TiLite 2GX put this chair among the best choices of wheelchairs that one can make.
Tru-Fit System
This offers an initiative adjustment mechanism which enables you to fine tune the fit of the chair because you are not limited to a series of pre-set holes. Pre-set hole also weakens the chair with time as the holes enlarge and weakens the shaft.
Side-to-side Folding System
The TiLite 2GX Folding Titanium wheelchair has a side to side folding mechanism; it minimizes folding width and maximizes portability. Further still, Tishaft back release bar makes it easy to fold and unfold the back rest to any desired angle.
Curved Axle Plates
The curved axle plate offer rear seat height adjustments effortlessly, they also allow for precise center of gravity adjustments. This is an incredible feature that the 2GX has. Continue reading →