Incredible Features of the TiLite 2GX Folding Titanium Wheelchair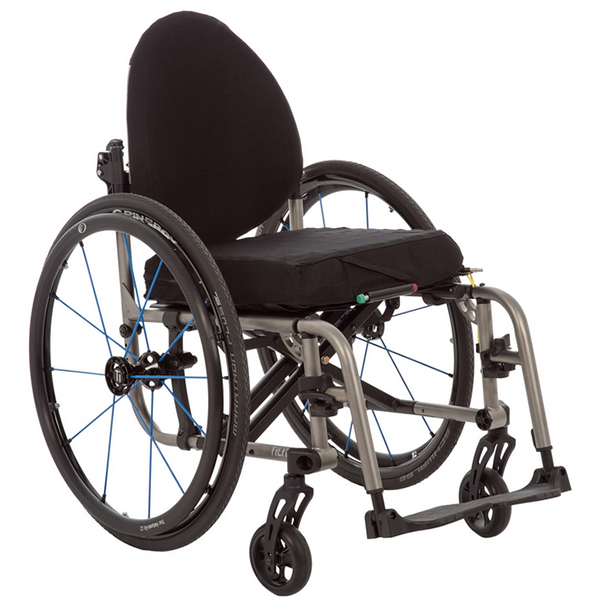 If you are looking for strength, rigidity, and durability then the TiLite 2GX is what you are looking for. The frame is crafted from aero-space titanium for strength, rigidity and durability. This is a chair that can stand the test of time and still maintain its high performance level. uneven surfaces and rough roads is what this chair is built to combat. These incorporated with other unique features of the TiLite 2GX put this chair among the best choices of wheelchairs that one can make.
Tru-Fit System
This offers an initiative adjustment mechanism which enables you to fine tune the fit of the chair because you are not limited to a series of pre-set holes. Pre-set hole also weakens the chair with time as the holes enlarge and weakens the shaft.
Side-to-side Folding System
The TiLite 2GX Folding Titanium wheelchair has a side to side folding mechanism; it minimizes folding width and maximizes portability. Further still, Tishaft back release bar makes it easy to fold and unfold the back rest to any desired angle.
Curved Axle Plates
The curved axle plate offer rear seat height adjustments effortlessly, they also allow for precise center of gravity adjustments. This is an incredible feature that the 2GX has.
Modular Frame Designs
After market seating adjustments can easily be done on this wheelchair owing to its modular frame. Growing chair depth and width and switching away and front ends has never been easier.
Redesigned Footplates
Redesigned footplates are lighter and coated with a rubberized non slip surface. They prevent slipping while mounting and getting off the wheelchair enhancing your safety.
One-Piece Side Frame
The one-piece frame design increases the performance of the wheelchair, it reduces the flexibility of the chair and increases durability. It enhances the durability of the frame at the same time.
Conclusion
The 2GX ultralight titanium folding wheelchair from TiLite offers a modular folding frame with the strength of titanium, full adjustability and sleek style. Titanium absorbs vibration giving you an ultra smooth ride, it won't break, and it has the highest strength-to-weight ratio of any metal on Earth. The 2GX Series 2 is a high strength, high performance wheelchair that's built to last and will keep you rolling no matter where your world takes you.
Sportaid.com with its team of amazing customer care experts will give you any further details about this wheelchair, and are offering a 30% save with the purchase of the 2GX.