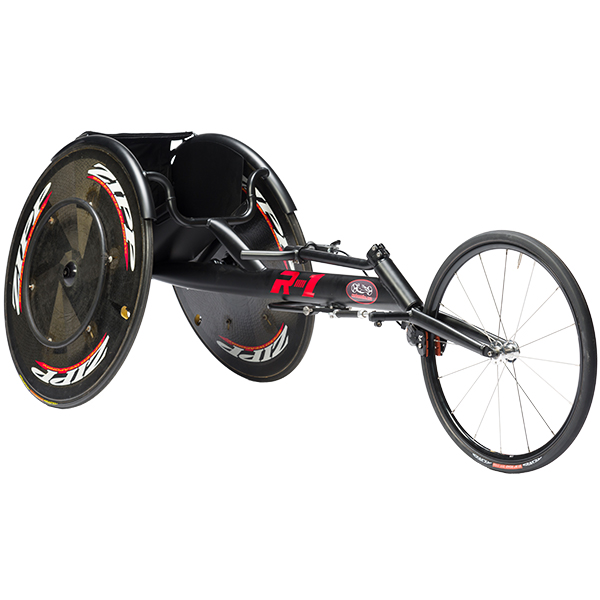 This wheelchair made by CarbonBike USA under the supervision of Chris Peterson a legend in racing wheelchair creation is a master piece
Every R1 wheelchair is an excellent product made to standard by skilled hands and sophisticated tools. Such high grade attention presents one of the most reliable racing wheelchairs for sport and fun.
The chair is built with awesome features that will put you at the highest levels of performance owing to the keennes invested in its production process.
CNC Machined Steering Parts
Steering wheels are the first revenue transforming your racing skills to the wheelchair. A strong powerful steering wheel equals a powerful ride. The emotions, power and excitement derived from the wheelchair flow from your hands into the wheelchair and from the wheelchair into your hands is what you will experience with the R1.
U Cage or Open V Frame Styles
If you need to go about the racing business in kneeling position the R1 is designed to suit you. Built with precision, the chair will perfectly fit you and ensure that you are comfortable you sweat it out with the rest of the team. Continue reading →