Reasons why CarbonBike-USA R1 Racing Wheelchair is the Ideal Racing Wheelchair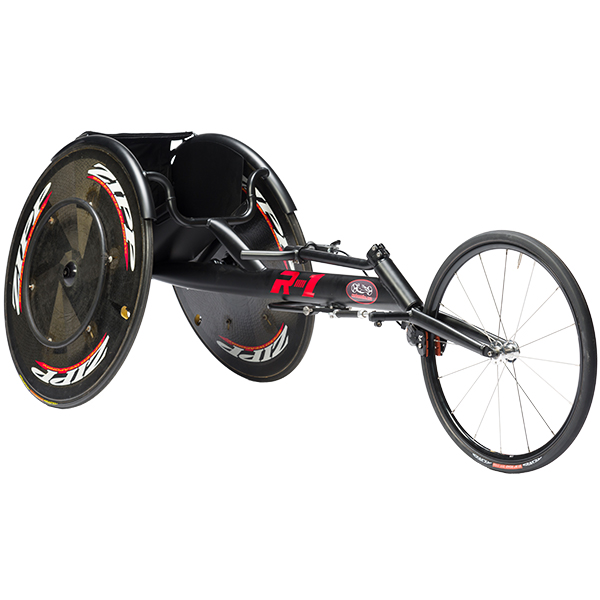 This wheelchair made by CarbonBike USA under the supervision of Chris Peterson a legend in racing wheelchair creation is a master piece
Every R1 wheelchair is an excellent product made to standard by skilled hands and sophisticated tools. Such high grade attention presents one of the most reliable racing wheelchairs for sport and fun.
The chair is built with awesome features that will put you at the highest levels of performance owing to the keennes invested in its production process.
CNC Machined Steering Parts
Steering wheels are the first revenue transforming your racing skills to the wheelchair. A strong powerful steering wheel equals a powerful ride. The emotions, power and excitement derived from the wheelchair flow from your hands into the wheelchair and from the wheelchair into your hands is what you will experience with the R1.
U Cage or Open V Frame Styles
If you need to go about the racing business in kneeling position the R1 is designed to suit you. Built with precision, the chair will perfectly fit you and ensure that you are comfortable you sweat it out with the rest of the team.
11-13 Degree of Camber
The slight sideways inclinations of the wheels are ideal for improving grip when cornering. The sharp corners and bends are not something to worry about; they have all been solved by the camber degree of up to 11.13.
20″ Tufo S3 Tubular Front Tire
Racing will never be the same with this feature, the tubular tire will give you that feeling of lightness as you steer your wheelchair to the finish line. Let the 20″ tubular front tire of the R1 make you the champion of the track.
700c Rear Wheels/20″ Front Wheels
This is the new generation set of wheels in the racing world. You know how much force you require to push and edge yourself ahead during a race. It requires the wheels to be stiff and strong to stand the pressure exerted on the wheels during the race. The mentioned combination of wheels is the ideal set for the ride.
Teflon-lined Rod ends for no-play Steering
Apart from improving steering, the Teflon rod keeps the joints tight eliminating any from of free play. They also ensure that the joints remain well lubricated and clean as they discourage debris from sticking in between the joints. They also improve the steering ability of the chair.
Conclusion
In conclusion, just like a mountain climber looks for the most ideal climbing gear with the challenge of the tough job ahead., the R1 is the ideal racing wheelchair for you. Get the feel of this amazing racing wheelchair from Sportaid and Save 10%.