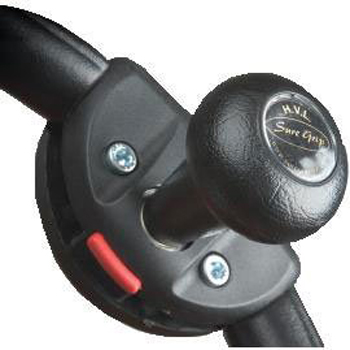 You will realize that driving your car may never seem to be the same again after it is evident that you will have to drive your car relying on one hand or without all your fingers gripping the wheel. Thanks to the Sure-Grip Spinner Knob you will spin the wheel like before and enjoy every ride like you used to. The knobs available at Sportaid have incredible benefits which I will share with you in this post.
Features of the Sure-Grip Spinner Knobs
The knobs have been designed to leave your steering wheel without marks and without any damages.
One size fits all steering wheels. The clamshell design is responsible for this amazing feature that will save you the hassle of looking for wheels that it can fit.
The Sure-Grip spinner Knob offers you a quick release function. This allows you to easily remove and fit by the touch of a button.
The components of the knobs are made of tough, long-lasting material hence it is a heavy duty device.
The Sure-Grip is made with keenness and will not move once it has been clamped on to the wheel.
The unique clamshell design also offers a 3″ clamping surface for a perfect clamp.