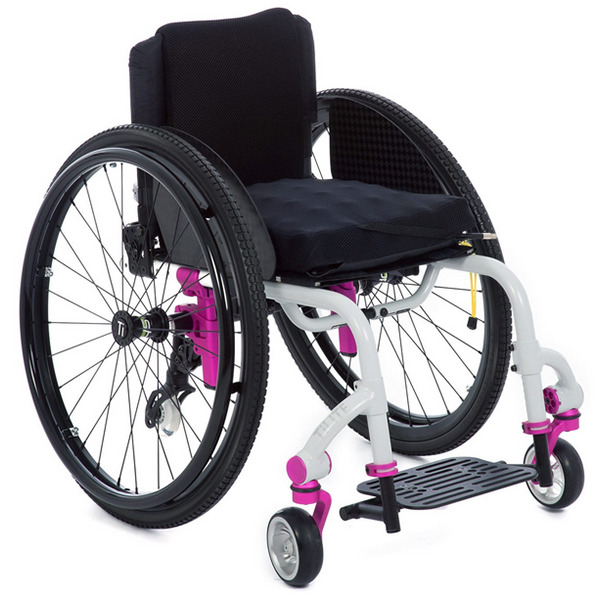 If you're a young adult who has to depend on a wheelchair for mobility then the TiLite Twist Grow-able Youth wheelchair is the wheelchair you are looking for. It has been designed for the active youth and has excellent features that make it a durable, sturdy and easy to fit chair that any youth will not regret buying.
The chair offers the following amazing features you should not miss out on.
Speed Loader Adjustable Front Caster Housing
This is an essential component of the wheelchair. It allows for quick and precise increment of fork angles of up to 1″. It ensures accuracy and will give you the option to make slight adjustments according to your preferences so that your comfort is not compromised.
Easy Folding and Unfolding of Backrest
The wheelchair has a Ti-shaft back release bar that enhances flexibility and allows for the folding and unfolding of the back rest from any angle. This makes transporting the chair easy.
Flip-back Foot Rest
The foot-rest is made to provide comfort for your feet when riding the wheelchair. The flip back option is ideal for you during transfers. The risk of accidents when transferring to another chair is highly minimized. Continue reading →