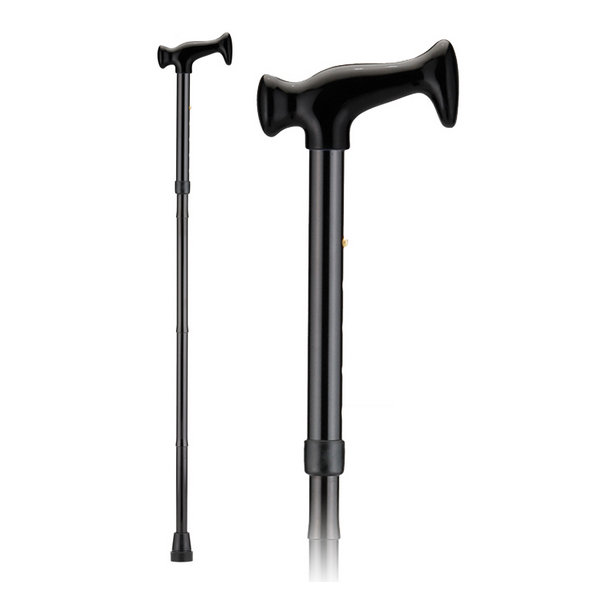 Do you use a cane and are a regular traveler? Apart from carrying your bags do not worry about where to put your cane on the bus or train, with the Nova Aluminum Folding Cane you will always have your cane everywhere and never worry about the inconvenience of finding where and how to carry your cane when you are on the move. And to complete the cane, it is a lightweight piece that you can fold and carry without feeling any bulk, thanks to the aluminum used to make it. I will show you why the Nova Aluminum Cane is a must have.
Features of the Nova Aluminum Folding Cane
It can take an approximate user height of 4'11" – 6'1″.
You can adjust the height between 29″ – 33″ for your comfort.
The weight capacity of this cane is 300 lb, it offers absolute stability.
A lightweight cane, the cane weighs only 1 lb.
Has a derby handle type, among the best in the market.
It is made of aluminum known for its sturdiness and durability.