Holiday Gifts
Enjoy the holiday's and don't forget to buy a Sportaid gift item for that special someone on your gift list! Also save an additional 5% now through January 2nd 2015! Select yours below!
The JAY X2 is a lightweight, maintenance-free, fluid cushion with a reduced profile that is designed to provide stability and pressure relief to active clients. Using elements from the JAY Xtreme and Active cushions, the X2 combines JAYs time-tested designs with its latest technologies.
The JX 2 is part of the Signature Series of wheelchair cushions. It is incredibly light weight and has a stable foam base with a reduced profile. Client reviews have been positive about the JX 2 wheelchair cushion because it is manufactured with superior technology and delivers quality and features not available ever before.
Features:
Lightweight, Stable Foam Base with Reduced Profile
JAY Flow Fluid Insert
Innovative, Dual-Cover System
Weight Capacity: 300 lbs
Visit our store to get more information or to buy the new JAY X2 wheelchair cushion today!
The HOC3 Basketball Chair combines strength, agility and affordability. Our Basketball Chair's chrome moly construction, rugged design, and reinforced internal bumpers were designed for an aggressive style of play. Yet our HOC3 Basketball Chair is surprisingly agile and maneuverable on the court. The co-poly bucket merges the rider and chair and creates unexpected responsiveness.
Features:
Co-poly Bucket Seat
3″ (78mm) Urethane Casters
Weight capacity: 250 lbs
Approximate playing weight (w/wheels, axles, straps and seat) 28-32 lbs
Go for the GOLD Instant $250.00, $500.00 or $600.00 Savings!

Win BIG wth JAY, Quickie and Breezy! Go for the GOLD and get instant $250.00, $500.00 or $600.00 Savings! You decide how much to save! Spend $2500, get $250 off. Spend $4000, get $500 off. Spend $5000 and get $600 off! Offer expires March 16th, 2014.
Quickie, Breezy & JAY Authorized Online Retailer!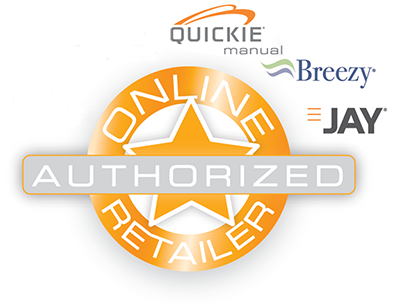 Jay Wheelchair Cushions & Backs
When you select the Jay Basic Wheelchair Cushion, the Jay Basic PRO Wheelchair Cushion, the Jay Fusion Wheelchair Cushions, or the Jay Xtreme Wheelchair Cushion you'll save up to 47%, Sportaid has the best deals on Jay Medical Wheelchair Cushions!
Breezy Wheelchairs
The quality of your life matters, and so does the quality of your wheelchair. Breezy's premium wheelchairs are engineered without compromise for safety and durability. You can trust our simple and hassle-free designs to enhance your independence.
Quickie Manual Wheelchairs
You want cutting-edge wheelchair technology to keep pace with the demands of your active life. For over 25 years, Quickie has listened, researched, tested and delivered. Through state-of-the-art design, superior performance and a customized build, Quickie empowers you to live without limits.
Sportaid's Bargain Basement Sale is underway, so don't miss out. These deals are for a limited time, and we are proud to feature it as one of the top destinations of our website.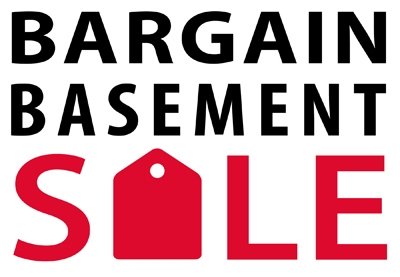 The Bargain Basement Sale features a collection of new products that may have been ordered incorrectly, a premium selection of reconditioned used products, manufacturers' demo products in supreme condition, all in addition to the inventory closeouts of discontinued items you expect from Sportaid.
All the items featured in Sportaid's Bargain Basement Sale have been discounted well below our everyday low prices, which already lead the industry. This is the opportunity to get lowest prices possible on great wheelchair products and medical supplies.
Who needs to wait in lines when you can get deals like this?
Sportaid's super low prices on top quality products are even lower from November 29 to December 9. Find another 15% savings!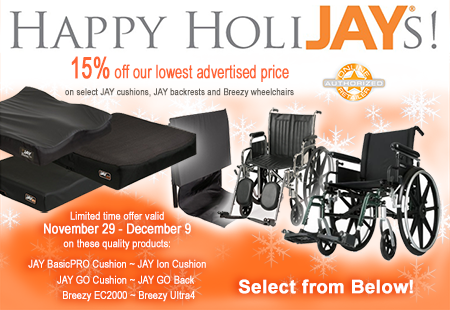 - JAY BasicPRO Cushion
- JAY Ion Cushion
- JAY GO Cushion
- JAY GO Back
- Breezy EC2000 (phone order only)
- Breezy Ultra4 (phone order only)
Just select from any of the JAY products below with the "Sale" tag and your discount will AUTOMATICALLY be given when you check out! It's that easy to save BIG with Sportaid!
At Sportaid, there are great deal of Independent Living Aids available, but I have come across several interesting and creative methods of producing wheelchair accessible kitchens lately.
I love the openness and the perfect height of the counter tops and sink
Easily managed storage
Handy dishwasher placement

I would love hear and see more ideas about the perfect wheelchair accessible kitchen. Comments are open.
Free Hollister Advance Plus Pocket Catheter

If you act now, you will have the chance to sample the Advance Plus Pocket Catheter at no charge! Simply add your Advance Plus Pocket Catheter in the size you need by selecting the "choose size" option and add one to your cart.
The Hollister Advance Plus Pocket Catheter is a closed system intermittent catheter with an integrated gel reservoir that eliminates the need for additional lubrication. The Hollister Advance Plus Pocket Catheter is designed to add more convenience to your daily routine with its small packaging. Bacteria pushed into the urethra can lead to urinary tract infections (UTIs), but the single use sterile Advance Plus Pocket Catheter by Hollister employs an introducer tip to reduce the risk of UTIs.
When you check out you will get one for free! We will even pay the shipping! This offer is good for only one Advance Plus Pocket Catheter per customer. Standard free shipping within the continental United States only.
Click here to get your Hollister Advance Plus Pocket Catheter Free Sample!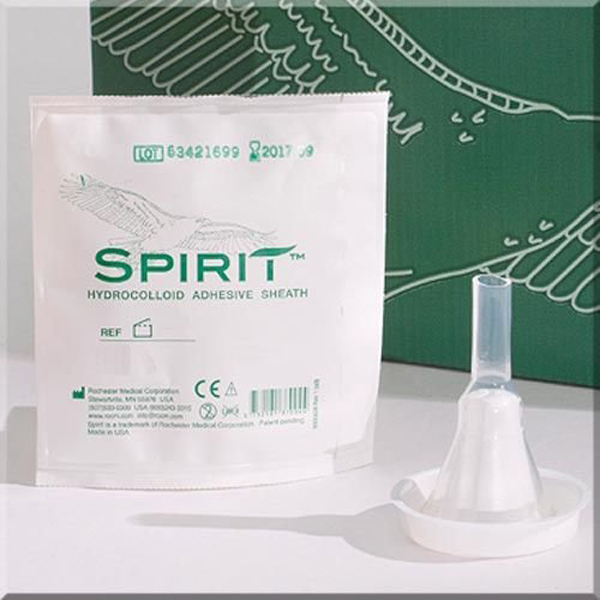 Combining the adhesive and moisture-wicking properties of hydrocolloid with the breathability and flexibility of silicone has made the Rochester Medical Spirit Male External Catheter an innovative leader. The Rochester Medical Spirit Male External Style 3 Catheter provides 70% more adhesive area than we are used to seeing with self-adhering designs. Combined with patented forward placement of the adhesive, this design helps prevent accidental detachment of the Rochester Medical Spirit Male External Catheter. The Rochester Medical Spirit Male External Style 2 Catheter combines forward adhesive technology with a 1.5″ sheath to provide the maximum adhesive area on a short sheath to give men with a catheter for their specific needs. Traditional male external catheters have set the standards for length and placement, and the Rochester Medical Spirit Male External Style 1 Catheter has maintained so much with built-in adhesive and a soft, breathable sheath conforms to the skin. All these great styles are new additions to Sportaid's extensive inventory.