HaCkeD By SA3D HaCk3D
Long Live to peshmarga

KurDish HaCk3rS WaS Here
fucked
FUCK ISIS !
Get your new Top End Force RX from Sportaid.com, because great customer service is priceless!
The Invacare Top End Force RX Handcycle with Adjustable Carbon Fiber Back is the latest competitive handcycle In the Invacare® Top End® Force™ series. The Force RX handcycle combines the hypersonic speed of the Invacare® Top End® Force™ X Handcycle design with adjustability of the Invacare® Top End® Force™ R Handcycle in a lightweight, aerodynamic package. The 7005 aluminum heat treated frame is fabricated with slick one piece side frames plus there are multiple enhancements to allow a more reclined position without interferences. Check out the sleek new drop outs and the cables which are routed through the head tube so that you don't even see them! The custom reclined frame with an adjustable featherweight carbon fiber back is ultra-light and super stiff. The Force RX handcycle is a completely customized racing machine which includes a SRAM® X9 30 speed drive train or you can upgrade to top-of- the-line SRAM XX or Red components.
Sportaid's Bargain Basement Sale is underway, so don't miss out. These deals are for a limited time, and we are proud to feature it as one of the top destinations of our website.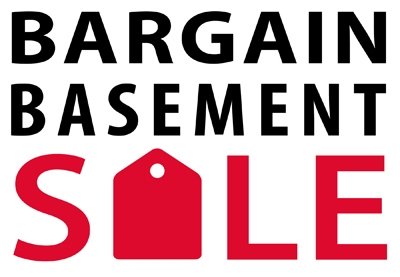 The Bargain Basement Sale features a collection of new products that may have been ordered incorrectly, a premium selection of reconditioned used products, manufacturers' demo products in supreme condition, all in addition to the inventory closeouts of discontinued items you expect from Sportaid.
All the items featured in Sportaid's Bargain Basement Sale have been discounted well below our everyday low prices, which already lead the industry. This is the opportunity to get lowest prices possible on great wheelchair products and medical supplies.
At Sportaid, there are great deal of Independent Living Aids available, but I have come across several interesting and creative methods of producing wheelchair accessible kitchens lately.
I love the openness and the perfect height of the counter tops and sink. Easily managed storage & Handy dishwasher placement

I would love hear and see more ideas about the perfect wheelchair accessible kitchen. Comments are open.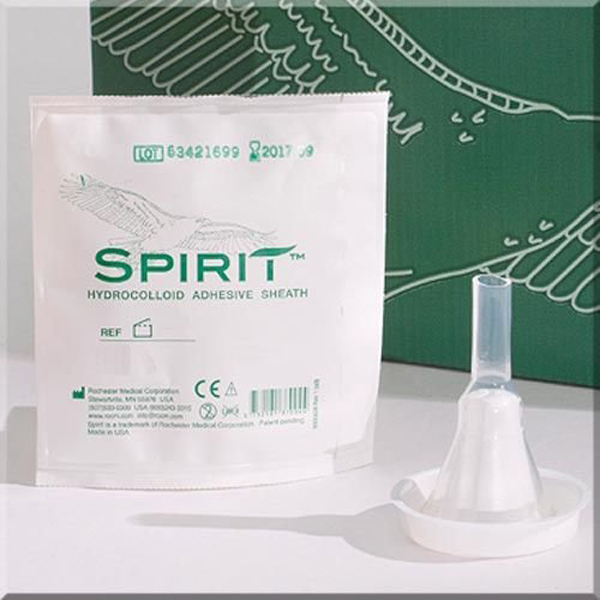 Combining the adhesive and moisture-wicking properties of hydrocolloid with the breathability and flexibility of silicone has made the Rochester Medical Spirit Male External Catheter an innovative leader. The Rochester Medical Spirit Male External Style 3 Catheter provides 70% more adhesive area than we are used to seeing with self-adhering designs. Combined with patented forward placement of the adhesive, this design helps prevent accidental detachment of the Rochester Medical Spirit Male External Catheter. The Rochester Medical Spirit Male External Style 2 Catheter combines forward adhesive technology with a 1.5″ sheath to provide the maximum adhesive area on a short sheath to give men with a catheter for their specific needs. Traditional male external catheters have set the standards for length and placement, and the Rochester Medical Spirit Male External Style 1 Catheter has maintained so much with built-in adhesive and a soft, breathable sheath conforms to the skin. All these great styles are new additions to Sportaid's extensive inventory.
The revolutionary SmartDrive Power Assist by Max Mobility allows you to navigate place that have always been out of reach. Adding the SmartDrive to your wheelchair can truly be life altering when choose to test your limits by challenging difficult grass, steep hills, and rough carpet that used to stop you in your tracks. The SmartDrive Power Assist uses advanced battery technology that allows you to plug it in for one charge, then get out there and enjoy the ride for several days without recharging. Fully intuitive controls make the SmartDrive super easy to use, so there is no learning curve.
It doesn't end with practicality either; there is still fun to be had. Wheelies and drop offs seem to come naturally once the SmartDrive is freely rotating about the axle and floating across the ground. Where you want to go, the SmartDrive wants to take you, and because it is from Max Mobility, expect the best!
The Invacare Roze Premier Series Stand-Up Lift at Sportaid has been specifically designed to relieve the burden of lifting from the operator while simultaneously promoting independence for the patient. For patients who need assistance in standing, let your lift do the lifting. The Invacare Roze Premier Series Stand-Up Lift's premium features deliver ease of use, maneuverability and versatility. Ideal for use with weight-bearing patients, as well as those needing rehabilitation support.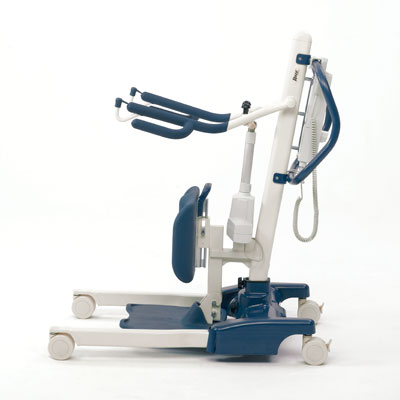 Look to the Nova Cruiser De-Light Folding Walker from a truly pleasurable experience! There is only one folding 4-wheeled rolling walker that also features the adjustable legs we love about standard folding walkers, and that is the Nova Cruiser De-Light Folding Walker. The Nova Cruiser De-Light Folding Walker also comes with a padded seat and front wire basket. Users of 5'4″ to 6'2″ in height and up to 250 lbs cialis generika kaufen rezeptfrei bestellen. in weight can take full advantage of the Nova Cruiser De-Light Folding Walker. Additionally, it has the added benefits of locking hand brakes.