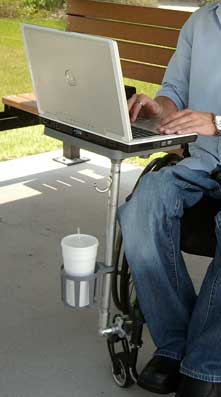 Any wheelchair user knows how difficult it can get running about daily tasks with a "lap full" of stuff that may sometimes include a cup of coffee held between your laps as you wheel and roll throughout the day. The EzEnabler has the solution. It offers you the independence and comfort you need to carry out most tasks whether at home, at the stores, the theater or even your workplace. It is simple to use and it will only take you a minute to attach and detach it from your wheelchair. This portable tray available at Sportaid has amazing features. I will share them with you next.
Features of the EzEnabler Wheelchair Portable Tray
The tray has three different tubes of 7″, 9″ and 14″ they fit into each other to enable you to customize the tray to the desired height.
The tray top measures 11.5″ L x 9.75″W reasonable space to carry out any task in comfort.
The cup holder is 4″ W and 4″H it can hold almost every cup size or even a water bottle.
Pros and Cons of EzEnabler Wheelchair Portable Tray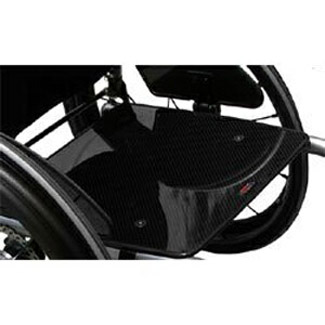 The fact that many wheelchair users most likely spend most of the day seated in wheelchair. You will move around as you go about your daily tasks in your wheelchair. You do not want to get uncomfortable in your seat because as you know this may cause you other complications like back pain and it may also lead to bad posture that may have long-term effects. The Adi Carbon Solid Seat base available at Sportaid is a lightweight seat base that has immense benefits. But let us focus on its amazing features first.
Features of ADI Carbon Solid Seat Base
The ADI Carbon can be easily mounted on most rigid chairs.
It is strong and can support a weight of up to 200 lbs.
The Carbon Seat Bases are cut to your chair specifications.
The maximum width of this chair is 18 inches while the seat base and hardware weigh 1.5 lbs.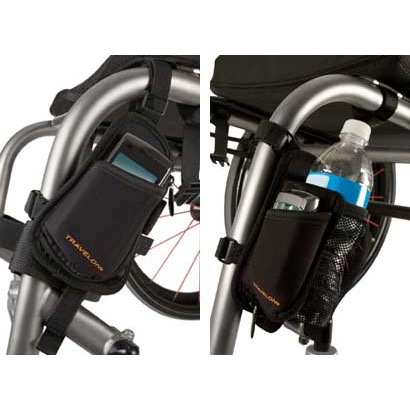 Several wheelchair accessories have been designed over time, they range from headrest attachments, leg rest, travel bags and even cup holders and cell phone holders among others. They all have one thing in common, they have been made to improve your mobility and make you more independent and while at it offer you the best level of comfort. When choosing your wheelchair accessories it is important that you have in mind a few considerations. For example, confirm if your wheelchair is going to be used outdoors or indoors if it is going to be used in carrying out activities and if the accessories will not interfere among others.
Sportaid has a wide range of wheelchair accessories, the water bottle and cell phone holder is among them. The accessory is a helpful item and has the following features. Continue reading →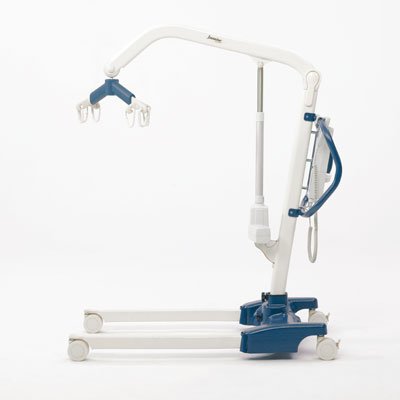 Safety is paramount for every wheelchair user, it is not only about preventing injury and bringing more complications, but it also increases your confidence and independence as you go about your daily tasks in your wheelchair. Apart from the wheelchair tipping over, which can be a rare occurrence; most accidents occur when you lift yourself and need to get in and out of the wheelchair. The Invacare Jasmine Premier Series Full Body Lift available at Sportaid is built for safety and gives the caretakers a helping hand in ensuring their operations around you are safe.
Before we dive into this lift's incredible features here is why you should consider buying it from Sportaid.
Sportaid has a friendly, well-informed customer service team. They will guide you on the best choice of the product you are looking for. They are responsive and will treat you like you were their only and last customer.
They also realize the importance of delivering your order on time that is why they strive to deliver your order as fast as possible. Their shipping is fast and reliable.
Sportaid offers you amazing discounts on their products. Their mission is to bring you the best quality at a pocket-friendly price.
Maintaining a good posture for a wheelchair user is important for any wheelchair user, it ensures that your back and neck do not start aching in the long run and also it is a vital aspect to consider for your everyday comfort as you ride your wheelchair whether outdoors or indoors. Bad posture in your wheelchair may lead to more serious complications and this will worsen your situation. There are many ways of ensuring you maintain a good position but the surest way that is recommended by any physiotherapist is a good quality back support.
The Carbon Series Back Support by ADI available at Sportaid is among the best wheelchair back support in the market today. Sportaid offers it to you at an affordable price. This is a priceless item that you will not regret buying. Here are some of its amazing features and benefits of buying it.
Features of the Carbon Series Back Support By ADI
It has a chair Width of 13″ to 19″/33cm to 48cm.
The back support comes with two options to choose from, an active contour 2.5″ or deep contour 4″.
With a choice of 3 mounting styles, your comfort is guaranteed.
The Quick release that encompasses a removable mount, adjustable width, depth & angle mounting hardware is easy to use.
It also has a stationary mount, fixed positioning this enhances sturdiness.
The back support gives you stationary mount and adjustable positioning, the 2 point pros are ideal for your comfort.
250 lbs. Weight Limit.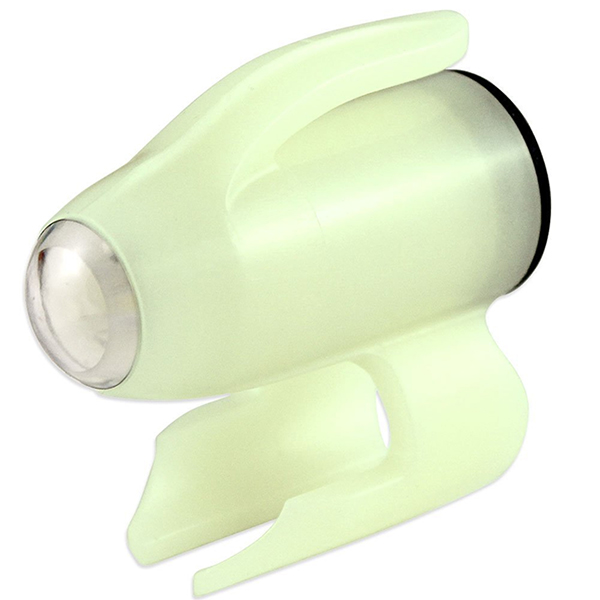 For many cane users' life comes to a stop whenever the dark sets in. The fear of stumbling on uneven pavements and groping in dark alleys is real for them; if you are one of them; I will introduce you to the light that will enable you to continue with your usual business even when the night falls. If you are a party animal like me, the party will never stop again because you can hardly find your way home in the dark.
The cane-light by TipSEE is flexible. You can attach it to your cane, wheelchair or walker and shine the light wherever you are. And that is not all, this amazing cane-light works on brims of hats, on books and can be easily attached to your working tools so that you continue working in the light.
This incredible light is available at Sportaid at an affordable price, keep reading to find out its features. Continue reading →
When you cannot rely on your two feet for balance you need a reliable, stable and easy to handle object to help you move around. The thought of stumbling and falling as a result of using an unstable cane definitely gives you chills. Your ultimate cane that will ensure your safety all the time is one that is not only stable but also is not rough on your hands and will cause discomfort as you take your walks. A combination of stability and a good grip is what this Quad cane offered by Sportaid guarantees you.
Features of the Quad Cane with Invacare Grip Large Base 
It has a stable base; the base sits well on the floor with every contact.
Comes with rubber tips they are great shock absorbers.
The height is adjustable from 29-1/4″   to 38- ½", this gives each user the comfort they require.
Has a sleek silver-veign finish it gives it a nice look.
It is a sturdy cane. With a weight capacity of 250 lbs.
Has a locking collar that inhibits rattling, you do not need to announce your arrival!
It is lightweight, weighing only 2lb thus easy to carry.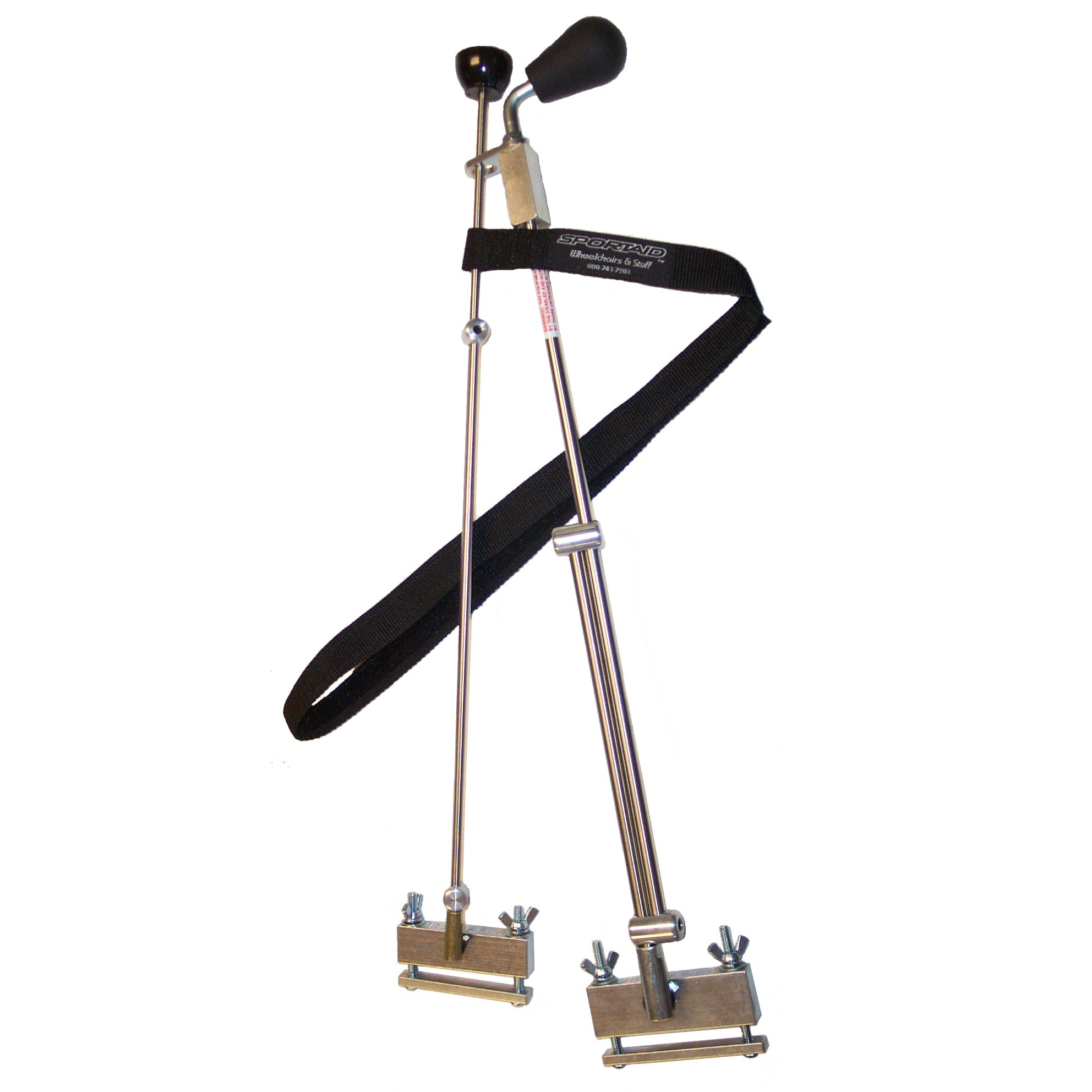 Driving a car should not become impossible just because your feet are not in a position to keep the motor car running.  When you rent a car or take a car for a test drive or maybe borrow a relative or friend's truck when moving to a new town you need this wonderful gadget to help you manipulate the foot pedals and give you a smooth easy ride. The Z4 portable hand control is what any wheelchair user ought to have; it will make you look forward to that time when you have to be behind the wheel again.
Sportaid offers you the Z4 portable hand control. It has amazing features; I will share them in this post and further let you know the benefits of owning this gem.
Features of the Z4 Portable Hand Control
It is simple to use and installation is super easy.
Portable enough, it comes with a bag to carry it.
It is built to last, made of stainless steel.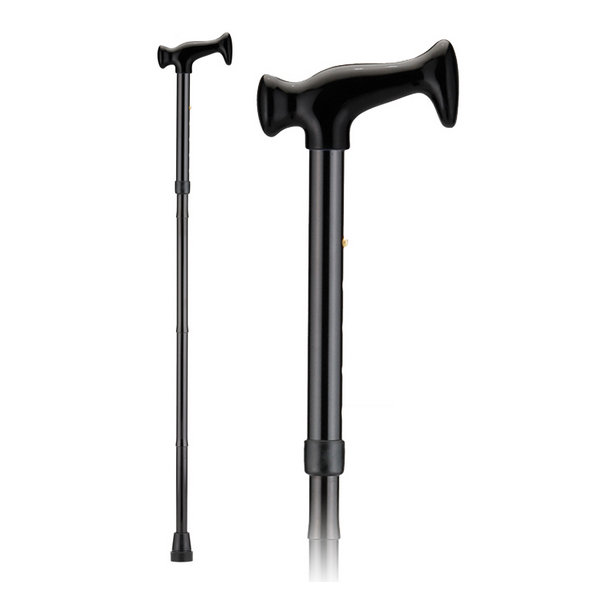 Do you use a cane and are a regular traveler? Apart from carrying your bags do not worry about where to put your cane on the bus or train, with the Nova Aluminum Folding Cane you will always have your cane everywhere and never worry about the inconvenience of finding where and how to carry your cane when you are on the move. And to complete the cane, it is a lightweight piece that you can fold and carry without feeling any bulk, thanks to the aluminum used to make it. I will show you why the Nova Aluminum Cane is a must have.
Features of the Nova Aluminum Folding Cane
It can take an approximate user height of 4'11" – 6'1″.
You can adjust the height between 29″ – 33″ for your comfort.
The weight capacity of this cane is 300 lb, it offers absolute stability.
A lightweight cane, the cane weighs only 1 lb.
Has a derby handle type, among the best in the market.
It is made of aluminum known for its sturdiness and durability.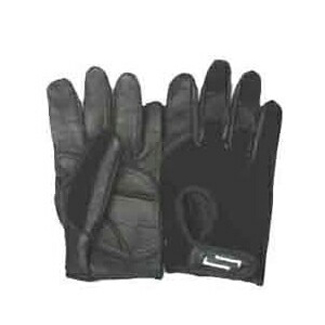 Wheelchair gloves are an essential requirement for any wheelchair user. They do to your hands what shoes do to feet, you can imagine walking barefoot on a daily basis, the blisters, calluses, pain and all the other discomforts that come with bad weather it would be unbearable. If you use a manual wheelchair, you will need wheelchair gloves whether you are doing sports or out in the mall for shopping. Like any other clothing, there are a lot of gloves in the market today, it is up to you to choose, but as you choose always keep in mind that not all the gloves are suitable for wheelchair users. In this post, I will walk you through what specifications to look for when buying wheelchair gloves.
What are the gloves made of?
The basic materials that are used to make gloves are Lycra, neoprene, leather and suede. Of the four, suede looks more stylish and appealing to the eye, but it may not be the right choice for it lacks practicability when it comes to being put to use. Neoprene, on the other hand, has amazing qualities; it is flexible, light and is waterproof a good choice for outdoor use. Lycra is flexible, elastic and comfortable but compared to the other materials it's not as strong. The classic leather is strong, durable and fairly long-lasting. It allows the hand to breathe and hence a good choice. Continue reading →