Is it time to talk more About Switching to Power Assist Wheelchair?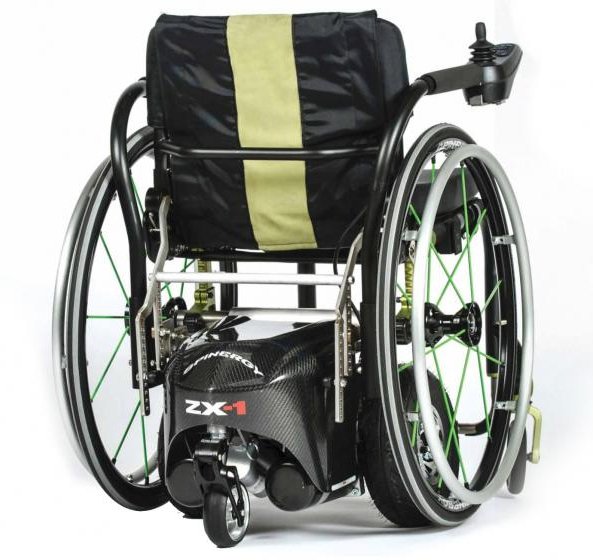 A manual wheelchair has its pros and cons. As the user, you will give first-hand information on the advantages of using a manual wheelchair. Transportability, providing exercise, your independence and the lower cost compared to the powered chairs make it a perfect choice. The long-term use of a manual wheelchair will, therefore, be something you may not bother changing sometime soon, but honestly, the continuous use of a manual wheelchair has its effects. In the long run, you will start experiencing regular stress-related injuries, fatigue and you will find it hard to ride manually on uneven and inclined terrains. That is when you will know that it is the time to switch over to the power assist wheelchair. If the following post describes you then your next wheelchair should be a power assist.
New but Weak Wheelchair User
A new wheelchair user may have the manual wheelchair as his choice based on the benefits that come with it as mentioned earlier. But there are cases where prior to having to use a wheelchair an individual was walking by the aid of a walker or a cane, or even nothing at all. You can still walk on your own with great care, that is okay, but then you can easily fall and hurt yourself due to fatigue. Taking the option of a manual wheelchair will not be the best choice for you since it is clear that you cannot move from such a fragile situation to an extreme i.e. manual wheelchair or fully powered wheelchair. The reason why you would need to settle for a neutral choice, in this case, the answer is power assist wheelchair.
You have used a Wheelchair since Childhood
Perhaps circumstances forced you to start using a wheelchair from a very early age. The manual one was fun and with the fact and you loved the challenges of riding on uneven and inclined terrains using your manual wheelchair were very comfortable and convenient; however, lately you have started experiencing pains and aches in your joints after the normal long rides.  This is a sign that you need help and you should think of a power assist wheelchair.
Used the Manual Wheelchair for Many Years
In addition, if you have used a manual wheelchair for a long time it is time to take a rest considering that the several years of pushing yourself in the wheelchair are have now come to give feedback.  Your most affected body parts like your shoulders are by now overdue for surgery, your arms on the other side are too worn out that a simple propelling feels like your whole upper body will detach itself from the rest of your body the next minute. The good news is that you do not have to settle for a fully powered wheelchair that will inhibit your activeness, settle for a power assist chair and continues experiencing your independence only that you will have an assistant.
Changes and Adapting to them
You are accustomed to the environment that you have always been in. Your family and schoolmates have been easily available to help when required. But now for some reason or another, you need to move to new environments. Maybe you are going to college or you are relocating to a new neighborhood the compatibility of these new places for your mobility may not be guaranteed, a manual wheelchair would no doubt not work well for you in this situation. A more convenient choice would be a power assist wheelchair.
The Future is here
Finally, I saved the best for last. Your life changed drastically the moment you had to use a wheelchair for mobility. It has not been an easy transition but despite all the challenges you are learning how to live with this situation every day. There are many things you used to take for granted such as moving from one point to another it is not fun thinking about that and you definitely do not want to make it seem like it is a herculean task. You still have plenty of energy and regardless of your situation, you can still pursue your dreams and passions. Your future should not be dimmed by the wheelchair.
Conclusion
Power assist wheelchair is a blessing to any wheelchair user. It enables you to continue propelling yourself while taking care, not to overwork and or damage your upper extremities. As you maintain a healthy lifestyle through physical activities like self-propelling your wheelchair it is important to know when it becomes too much and thus harmful.