What to Look for when Buying Wheelchair Gloves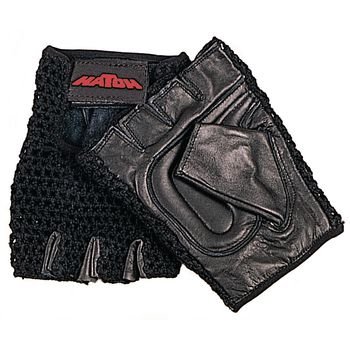 If you are a wheelchair user and propel yourself on a daily basis or even once in a while you will agree with me that a lot of pressure is exerted your palms, and when repeated it may lead discomfort, abrasions and blisters. And honestly, you will not be able to propel yourself in your wheelchair another inch with painful palms. But here is the best news, with a pair of gloves you will never go through such pain. Gloves will protect your hands from potential injuries; they also shield your hands from repetitive stopping and starting of your wheelchair. Choosing wheelchair gloves should be done with care, the following tips will help you.
Durability
Propelling a wheelchair is a tough job; the regular spin of the wheel exposes them to wear and tear. The reason why you should choose gloves that can withstand regular wear while protecting your hands from harsh weather conditions. Moisture increases the risk of wear and tear for your gloves. To save your money consider choosing gloves that will "breathe" and not retain moisture.
Perfect Fit
Pushing and pulling your wheelchair is a daunting task in itself not only for new wheelchair users but even for users with experience. When purchasing wheelchair gloves do not only go for those that give protection to your hands but test and make sure they feel good on your skin. The material used should be appropriate, soft leather and gel padding will do great for your hands and palms.
The Cost
This is vital in deciding which wheelchair gloves to buy. But before you get started with the price it is important to note that there are some distributors who sell gloves that are not designed for wheelchair use. At Sportaid you will find the right wheelchair glove at affordable prices.
Easy to Use
Gloves can either be open-fingered or closed- fingered, each of the two have their own advantages and disadvantages. Open-fingered gloves, for instance, allows ease of movement, your hands are not restricted to move while closed-fingered gloves protect your hands from harsh weather. Also, select the type that is easy to wear and take off.
Conclusion
Comfort is essential for every ride in your wheelchair. Protection is even more important. The choice of wheelchair gloves that will offer you both comfort and protection guarantees that you will enjoy propelling yourself. Save your hands and your palms from unnecessary pain, the bite of frost and the sweats from the accumulation of moisture in the glove. Get the right wheelchair gloves from sportaid