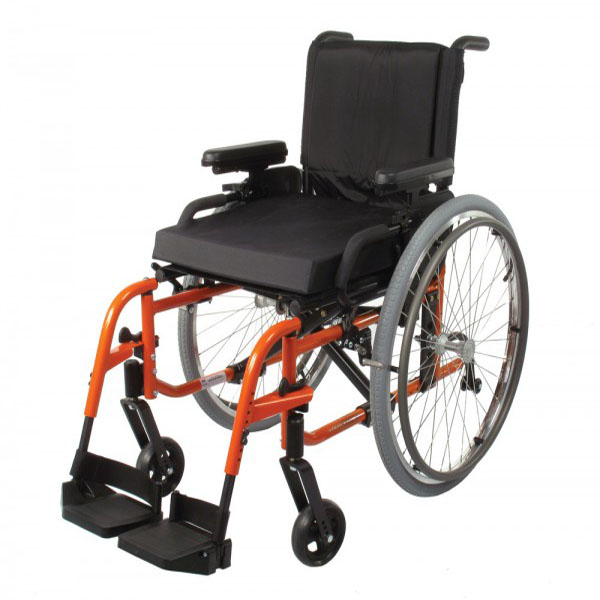 The Quickie LX weighs just 28 pounds which is the same as many ultra lightweight wheelchairs, but costs several hundred dollars less than those same chairs. The adjustability of the backrest and seat heights as well as an incredible number of options to meet your various personal needs makes the LX an ultra lightweight chair at a lightweight friendly cost.
The Quickie LX comes with a non-adjustable axle plate. If you are looking for an adjustable axle plate that will provide adjustments, center of gravity options, and allows you the user to change camber degree on the rear wheels.
Features:
Complete range of footplate, armrest and caster options.
60, 70, 70 "V", or 90 degree hangers.
Full selection of rear wheel options.
Black anodized chair parts.
Adjustable-height backrest.
Multiple color options. Continue reading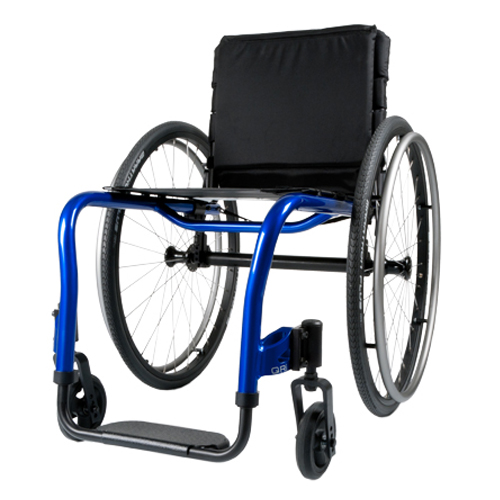 This wheelchair offers a unique combination of an open sturdy frame, a stable wheelbase and a fluid caster design but that is not all an optional WC-19 approved transit up to 265 lbs is also another feature of the quickie QRi. Whether you are commuting across town or traveling by vehicle, the QRi helps you arrive safely and looking your best.
It goes without saying that the QRi was designed for form and function. The strong aluminum frame provides excellent frame rigidity and durability for your on-the-go lifestyle. It also features only the best and most popular options and accessories, making it easier to customize and order.
Features of  Quickie QRi
Infinite center-of-gravity adjustments from 1″ to 3″.
Stylish yet durable open frame design for those with active lifestyles.
It is available with many of Quickie's most popular options and accessories. Overall standard weight of 19.6 lbs.
Mono-frame design for easier propulsion, transportability and reduced risk of Repetitive Strain Injury.
Lite Spoke wheels are a standard option.
Performance Frame option has a shorter footprint for improved turning response and maneuverability.
Quick release axles for easy wheel removal.
Ultra lightweight and durable aluminum.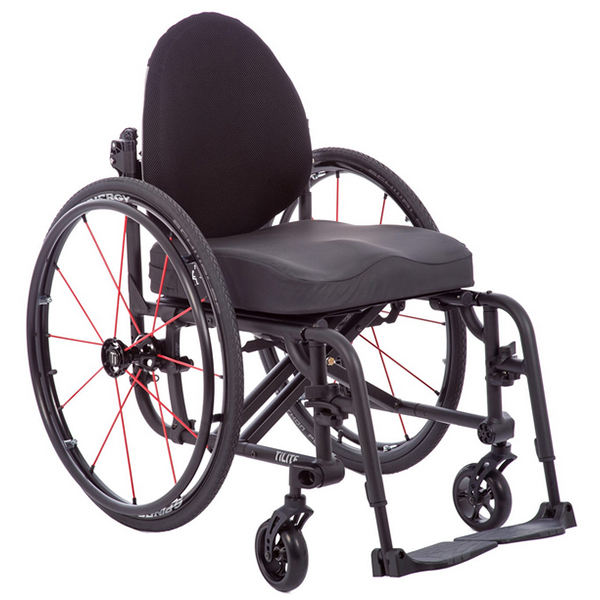 The Tilite Aero X welcomes you to a world of adjustability by combining a number of adjustment mechanisms. It is an ultra-light folding wheelchair with a modular frame, this combined with a sleek design, modern lines and configurability in the field that allows you to add after-market seating systems, growing chair width or depth and switching fixed or swing away front ends to cater for the different tastes and preferences of the different clients. The Aero X has a standard design with added efficiency making it a strong and cost-effective chair. Besides, it has superior rolling dynamics and full adjustability which makes it perfect in performance.
The Aero X provides Tru-fit system which allows you to fine-tune the fit of your chair as per your needs. Oh, and did I mention that instead of bolting through the frame weakening holes the components clamp directly on to the frame, this reduces the number of holes on the frames. Aero X features a frame which is compact; with a fluid, easy-to-use folding mechanism and also side-to-side folding minimizes folding width and maximizes ease of transportation. Continue reading →