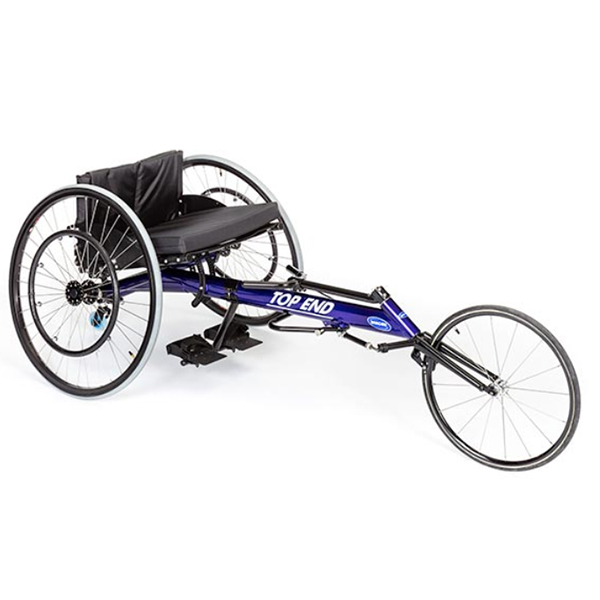 Purchasing a sports wheelchair is a big task that requires you to do your research very well. Easy-to-order custom racing wheelchair with adjustments that allow for growth is what the Invacare Top End Preliminator presents to you.
It has an adjustable back angle, foot plate, and in addition a seat depth that allows for growth and use by multiple users. This racing wheelchair is easy for individuals to order a perfect choice for public schools, clubs, adaptive track and field, programs and even beginner paratriathletes.
The Invacare Top End Preliminator Racing Wheelchair was designed with the active youth who want to participate in track racing and/or paratriathlons in mind. This racing wheelchair is built to help a child or young adult to begin their journey into an active lifestyle. It is suitable for young children and can be used with both family and friends.
Adjustable back angle, foot plate, and seat depth allow for growth and use by multiple users. Based off of one measurement, this racing wheelchair is easy for individuals to order. You have several bold colors to choose from your rides do not need to be dull with this wheelchair. Continue reading →