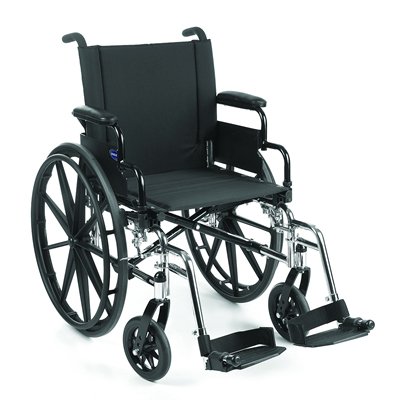 Is this the Right Wheelchair for you?
The Invacare Tracer IV Heavy Duty Chair with a reinforced heavy duty carbon steel frame, urethane rear tires and low maintenance precision bearings is built and designed for strength and durability, if you are an active person then your search for the ideal wheelchair stops with the Tracer IV.
Reinforced Frame
The combination of dual crossbraces, caster journals and gusseted sides incorporate to deliver a reinforced frame that withstands any amount of strain giving it the strength of a heavy duty wheelchair.
Heavy Duty inner linings for seat and back
The tough linings ensure the covers do not stretch and easily tear. It guarantees durability for you while ensuring safety. Continue reading →