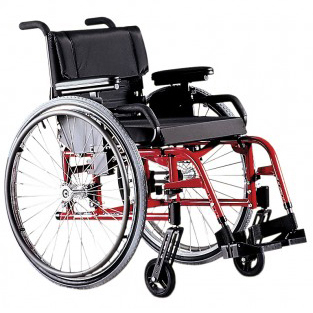 The Quickie GP Swing-Away is a solid, rigid framed wheelchair. This wheelchair offers swing-away removable footrest for easy transfers. And as if that is not enough, it also offers detachable, height armrest option. Keep reading for more about the Quickie GP Swing-Away.
Features of the Quickie GP Swing-Away:
The options of the armrests allow customization which will enable you to mount a tray and also position upper extremities.
It has a rigid frame with swing-away removable footrests.
For even more positioning abilities, the chair has articulating and elevating leg rests.
A variety of seat depths and widths is also available for maximum comfort.
For easy portability, the GP comes with quick release axles that make removal of rear wheels easy.
It also has multiple wheels and caster options.