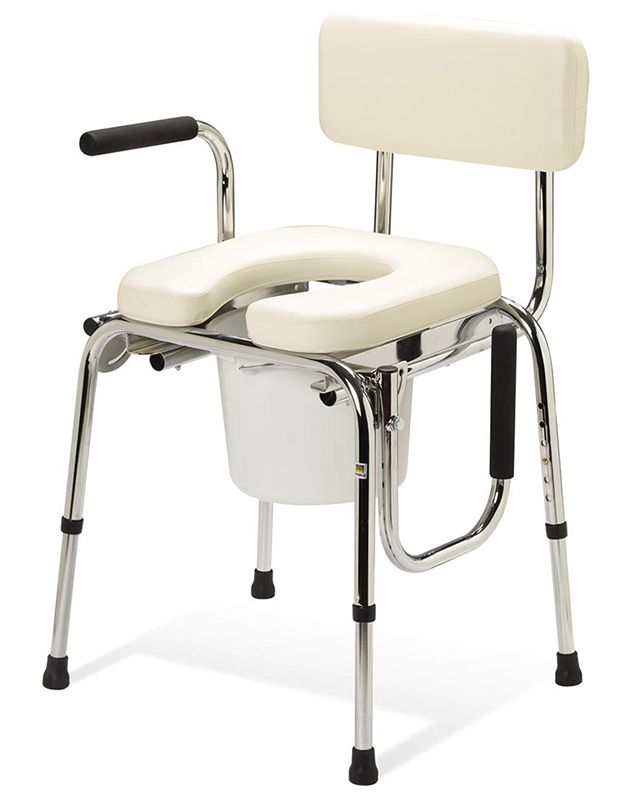 Using the bathtub and the shower can be a challenging task for a wheelchair user. But with the Padded Drop-Arm Commode every bathtub and shower moment is made super easy. It only takes the user a push of a button to drop the arms and facilitate fast and safe movement from left to right and thus making transfers too easy. That is just the tip of the iceberg, the commode has a lot of incredible features I will share them with you next.
Features of the Drop-Arm Commode
The seat is designed not only to ensure your safety, the resilient foam padded back and seat offers you utmost comfort.
The Padded Drop-Arm Commode is created to make lateral transfers easy.
It is fact that the Padded Drop-Arm Commode will certainly get wet whenever you use it, this is why the padded foam hand grips are made not to get slippery even when wet.
The backrest can be used and the seat mounted on the toilet to offer a fantastic over-the-toilet-safety-frame.
The arms drop with the push of a button for unrestricted left-to-right leg movement.