Quickie LX Custom-Product Review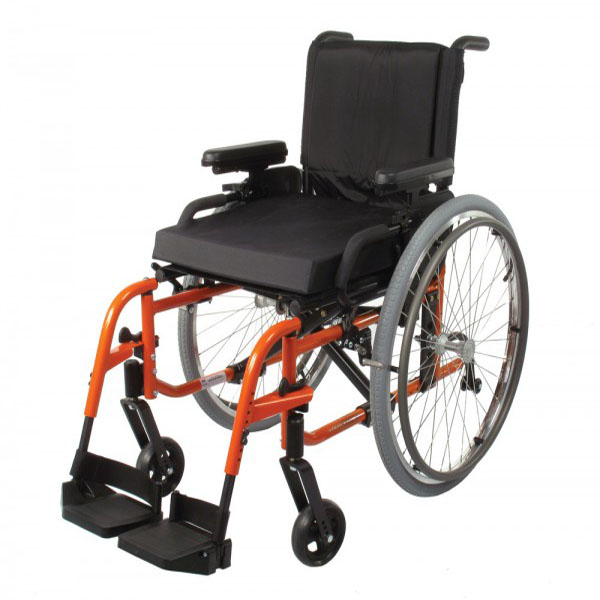 The Quickie LX weighs just 28 pounds which is the same as many ultra-light weight wheelchairs, but costs several hundred dollars less than those same chairs. The adjustability of the backrest and seat heights as well as an incredible number of parameters to meet your various personal needs makes the LX an ultra-light weight chair at a lightweight friendly cost.
The Quickie LX comes with a non-adjustable axle plate. If you are looking for an adjustable axle plate that will provide adjustments, center of gravity options, and allows you the user to change camber degree on the rear wheels.
Features of the Quickie LX Custom:
Complete range of footplate, armrest and caster options.
60, 70, 70 "V", or 90 degree hangers.
Full selection of rear wheel options.
Black anodized chair parts.
Adjustable-height backrest.
Multiple color options.
Pros:
The design of the foot rest supports is much safer (no more gouging of the legs).
The 3 inch casters are easier to manoeuvre than the frustrating 8 inch ones. The "lifting strip" on the seat is a big help. Flip-back arms are very stiff and only getting stiffer.
Solidly built for durability.
VERY light and so easily handled…extremely comfortable to sit in for hours on end and has so many good interchangeable features such as tip bars, quick-release axles, flip-back arms, 5 degree chair back, you will love it!
Comfort is the primary outstanding feature you can stay in this chair from dawn to dusk.
Available options are plentiful and at a good value. The adjustable back cushion with its Velcro straps for quick, easy adjustments are great.
Weight, color choices (it really does help having the choices to 'design' my chair), features, easy to assemble.
Easy to use and adjust the features and it is very durable.
It combines comfort, portability and strength. Added a cushion with rigid insert which has helped enormously.
It is lightweight and has the foot rests that go to the side with the push of a button.
It comes in amazing colors that you will like.
It makes your life easier and you can be still active without having to have others help you. You can be more independent with a chair this light and easy to take apart.
Cons:
Brakes are also very hard to set, but they'll relax with use.
The locking lever is very stiff; the good news is that it can be adjusted or will loosen up over time. Width is too wide for a bathroom door opening in older homes not a problem in newer compliant homes.
With only two weaknesses as shown above, the Quickie LX Wheelchair is the perfect chair for you in a sea of wheelchairs to choose from. Visit Sportaid for huge discount of up to 50% for this wheelchair. Also at Sportaid, you can chose from varieties of  wheelchair accessories, wheelchair tires or tubes, wheelchair cushions & backs or cushion covers. Along with discounts, high quality products and fast customer support services are award winning and priceless.