Quickie 7 Series Ultra Lightweight Rigid Wheelchair Review!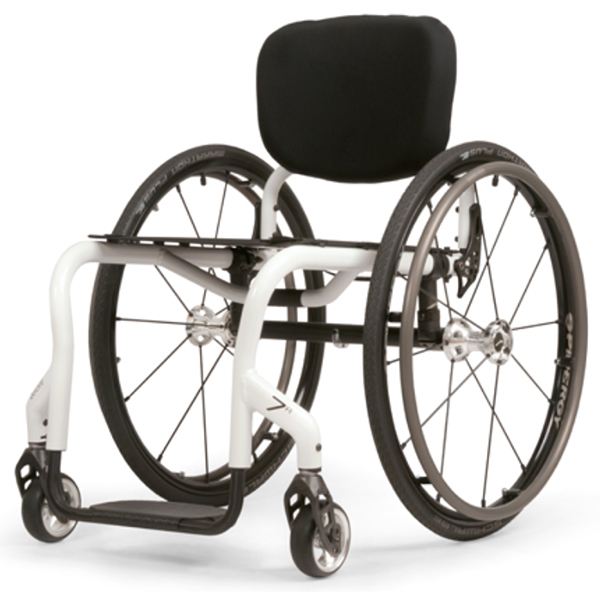 The Quickie 7 series is the true definition of an ultra lightweight rigid wheelchair. It is a strong wheelchair built for you if you are active and always ready for any type of challenge. The freestyle open back and premium materials that have been used to build the chair offer you total freedom of movement. It is the latest addition to the Quickie series, did you notice how incredibly precious that is?
The Quickie 7 series wheelchair is highly customized with 3 caster settings, 2 frame lengths, 7 rear wheels options, and 9 rear tire options. The frame is made of 7000 series aerospace aluminum treated with the ShapeLoc technology. It increases strength while considerably reducing the weight of the chair, the result is a strong ultra-lightweight chair.
The Freestyle Backrest Systems unmistakable style makes the 7 Series chair a true original. It also breaks barriers to independence by providing a 360° range of upper body motion and lowering the overall weight of the chair.
Product Features
Aluminum frame even stronger and lighter weight with ShapeLoc Technology.
Ovalized tubing offers superior vertical strength, decreased frame flex, and increased rigidity.
New Caster settings for key caster placement.
Quick back angle adjustments.
It has a top of the line materials and technology.
Freestyle Backrest System for Freedom of Movement.
Choose the 7R if you want to make quick back angle adjustments to tailor your chair to various activities during the day.
Choose the 7RS if you know exactly what you need. Its fully rigid backrest and axle plate reduce the overall chair weight by an average of 1 lb. and transfer the energy directly from your arms to the axles for the most efficient propulsion.
As an extension of you, your wheelchair should be custom built for you, your personality, and your lifestyle. The 7 Series offers the highest level of customization with 3 caster settings, 2 frame lengths (per seat depth), 7 rear wheel options, and 9 rear tire options. You can also choose from our list of premium selections including the Frame Graphics, 4-Link Suspension, QUICKIE Xtender Power Assist, and carbon fiber components.
The Pros and Cons of the Quickie 7
Pros
You will agree with me that this is a comfortable wheelchair.
It is customizable and will suit different individual's needs.
Easy to assemble.
Lightweight and strong at the same time, you can easily move around in it.
Compact Easy to accessorize.
No unusual tools needed to assemble.
Cons
Footrest could be larger.
Do not limited be by the old outdated wheelchair more than your disability; find out how amazing the right gear can change your life! The Quickie 7 series is for the active demanding wheelchair user if you fit this description then visit Sportaid and meet the expert customer service staff help you to order and ship the chair that is not just any other wheelchair but will change your lifestyle. At Sportaid you will find the best deals ever combined with the excellent customer service you will be glad that you chose Sportaid.