Invacare Jasmine Premier Series Full Body Lift – A Review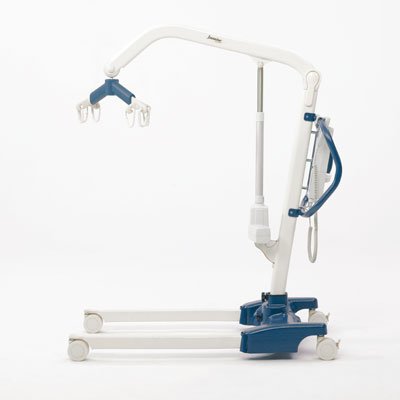 Safety is paramount for every wheelchair user, it is not only about preventing injury and bringing more complications, but it also increases your confidence and independence as you go about your daily tasks in your wheelchair. Apart from the wheelchair tipping over, which can be a rare occurrence; most accidents occur when you lift yourself and need to get in and out of the wheelchair. The Invacare Jasmine Premier Series Full Body Lift available at Sportaid is built for safety and gives the caretakers a helping hand in ensuring their operations around you are safe.
Before we dive into this lift's incredible features here is why you should consider buying it from Sportaid.
Sportaid has a friendly, well-informed customer service team. They will guide you on the best choice of the product you are looking for. They are responsive and will treat you like you were their only and last customer.
They also realize the importance of delivering your order on time that is why they strive to deliver your order as fast as possible. Their shipping is fast and reliable.
Sportaid offers you amazing discounts on their products. Their mission is to bring you the best quality at a pocket-friendly price.
Features of the Invacare Jasmine Premier Series Full Body Lift
This lift has a rotating 360° 6 point hanger bar; this will enable your caretaker to take care of floor transfers efficiently.
The caregiver also can easily push the ergonomic push handle and the lightweight lift.
The lightweight construction is ideal for transfers it enhances its stability.
With audible sounds that come from the spring-loaded hooks on hanger bar, you are notified whenever the sling is engaged.
Conclusion
The Jasmine lift can take up to 500lb of weight. It is a helpful tool for your caretaker and at the same time for you too. It is easy to use, has great maneuverability and offers you all the security you need while transferring, including floor transfers. Check it at Sportaid and save 27% on the purchase of Invacare Jasmine Premier Series Full Body Lift.