A Product Review for Nova Aluminum Folding Cane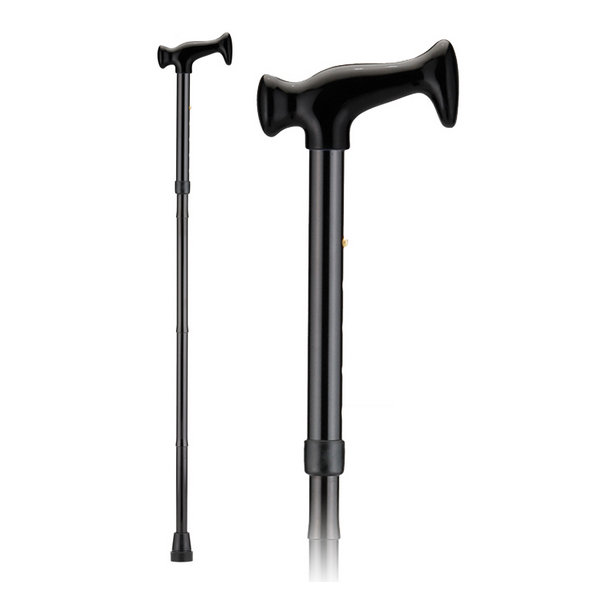 Do you use a cane and are a regular traveler? Apart from carrying your bags do not worry about where to put your cane on the bus or train, with the Nova Aluminum Folding Cane you will always have your cane everywhere and never worry about the inconvenience of finding where and how to carry your cane when you are on the move. And to complete the cane, it is a lightweight piece that you can fold and carry without feeling any bulk, thanks to the aluminum used to make it. I will show you why the Nova Aluminum Cane is a must have.
Features of the Nova Aluminum Folding Cane
It can take an approximate user height of 4'11" – 6'1″.
You can adjust the height between 29″ – 33″ for your comfort.
The weight capacity of this cane is 300 lb, it offers absolute stability.
A lightweight cane, the cane weighs only 1 lb.
Has a derby handle type, among the best in the market.
It is made of aluminum known for its sturdiness and durability.
The Pros and Cons of the Nova Folding Cane
Pros
Incredibly sturdy and that is unexpected for a folding chair, can take great weights without bending.
The handle is well made and does not hurt your wrist.
It is has a great look, a pretty nice look.
It is easy to fold and unfold, you do not need any tools to do this.
Gives maximum support while ensuring your stability at the same time.
Cons
It slips the position on the ground sometimes, that may frustrate you as a new user but with continued use, you will learn how to use it without slipping.
Conclusion
Sportaid has this practical folding cane that is both easy to fold and light enough to be carried in your backpack, or even clutch like a clutch bag. You can fold it and once you are ready to use it all you have to do is unfold it and there you are ready to use in the streets. Get this fun cane at Sportaid.