Cane-Lite by TipSEE – See where You are Going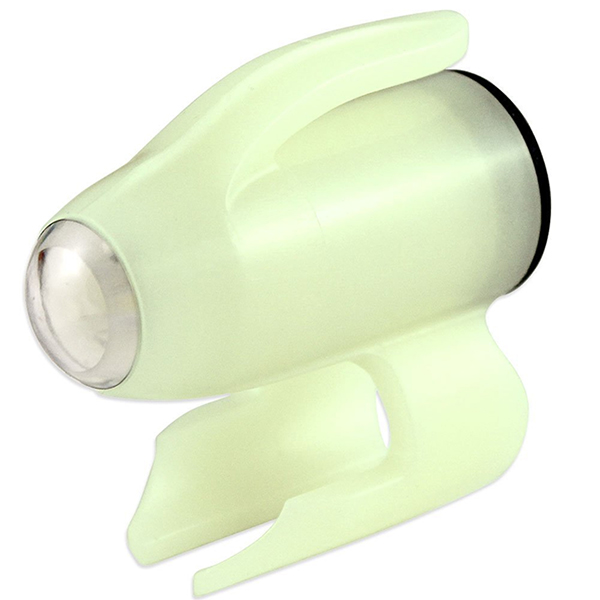 For many cane users' life comes to a stop whenever the dark sets in. The fear of stumbling on uneven pavements and groping in dark alleys is real for them; if you are one of them; I will introduce you to the light that will enable you to continue with your usual business even when the night falls. If you are a party animal like me, the party will never stop again because you can hardly find your way home in the dark.
The cane-light by TipSEE is flexible. You can attach it to your cane, wheelchair or walker and shine the light wherever you are. And that is not all, this amazing cane-light works on brims of hats, on books and can be easily attached to your working tools so that you continue working in the light.
This incredible light is available at Sportaid at an affordable price, keep reading to find out its features.
Features of Cane-Light by TipSEE
Has a replaceable A23 battery to ensure you never stop lighting your path.
It comes with flexible grips that won't hurt your hands with continued use.
The 78 Lumen super bright white LED 3-bulb trios ensures good quality of light.
It has a tough flexible polyethylene body that is corrosion and spark proof.
The Pros and Cons of the Cane- light
Pros
The light can be easily attached on many different surfaces and objects.
It is suitable for use on wheelchairs, canes and walkers.
Makes navigation at night an easy task.
It is water resistant; in case of a sudden downpour it won't disappoint you.
Easy to use and control with the on and off switch.
Cons
It does not come with lanyard ring, but that can be bought separately.
Conclusion
Sportaid offers this handy light with specially designed flexible grips that let you easily grip it onto a cane, walker, wheelchair—virtually any ambulatory assistive device! It is flexible enough to fit perfectly on round handles and poles, grips onto tools and fabric and lets you keep your hands free to hold firmly onto your cane, walker or another mobility-assisting device. It is also ideal for both the elderly or other visually challenged individuals in their daily lives as they read thread a needle, etc., in poorly lit places.